PNB Housing beats gloom, raises funds via CPs
Till October 19, companies have raised almost Rs 7,75,000 crore by way of commercial paper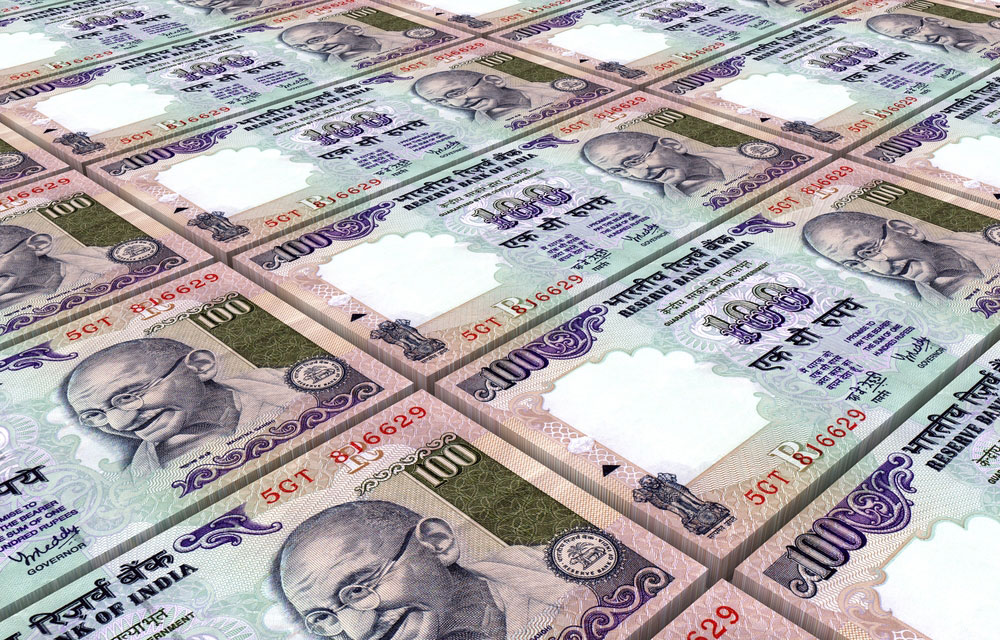 PNB Housing Finance raised Rs 1,775cr
(Shutterstock)
---
Mumbai
|
Published 22.10.18, 07:48 PM
|
---
PNB Housing Finance on Monday said it has raised Rs 1,775 crore by issuing commercial papers (CPs) to mutual funds and banks in October.
This mobilisation of funds by the country's fifth largest housing finance company comes at a time when non-banking finance companies (NBFCs) are facing difficulties in raising money through instruments such as CPs, particularly after the crisis at IL&FS.
Data compiled by Prime Database showed that the issuance of CPs took a sharp knock in September. While such issuance stood at Rs 1.76 lakh crore in August, it fell to around Rs 21,000 crore in the following month.
Till October 19, companies have raised almost Rs 7,75,000 crore by way of CPs during the current fiscal compared with Rs 12,55,488 crore in the previous fiscal.
A commercial paper is an unsecured money market instrument issued in the form of a promissory note. They can have a minimum maturity period of seven days and a maximum of one year from the date of issue of such instruments.
Individuals, banks, mutual funds, other corporate bodies, non-resident Indians and foreign portfolio investors can invest in these instruments. However, investment by overseas investors should be within the limits set by the Securities and Exchange Board of India from time-to-time.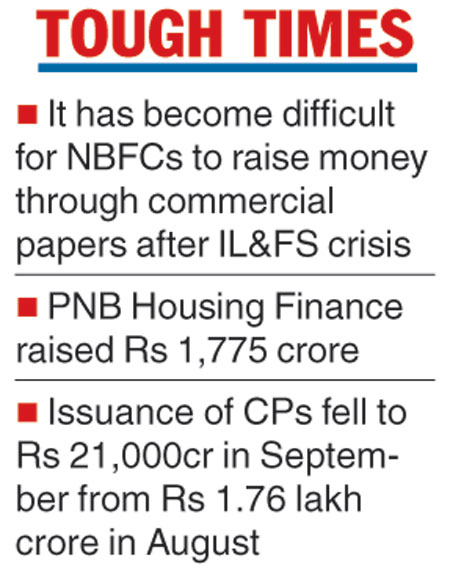 "In spite of the current tight market scenario, our company has successfully raised funds through CPs aggregating Rs 1,775 crore at competitive rates," managing director Sanjaya Gupta said in a statement. He added that these borrowings in the present environment exhibit the trust and faith of the lender community in PNB Housing Finance.
According to chief financial officer Kapish Jain, the company is comfortable with its liquidity and asset and liability management. The money raised this month is in addition to the fund raised through external commercial borrowings (ECBs).
"This fund raising shall not increase our overall exposure to CPs and we would continue to maintain our overall borrowing through CPs at around 12-13 per cent compared with 19 per cent as of March 31, 2018," he said.
Jain further pointed out that the company did not raise any funds from capital markets in the previous month in view of surplus liquidity.
As on date, PNB Housing Finance has cash and liquid investments of nearly Rs 6,000 crore.