Oil India joins PSUs in buyback mode
Some of the other PSUs to announce similar programmes are NHPC, Bhel, Nalco, NLC, Cochin Shipyard and KIOCL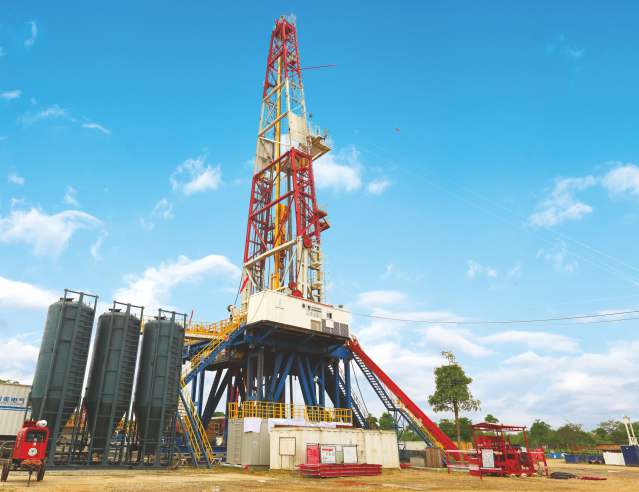 ---
|
Mumbai
|
Published 23.11.18, 08:01 PM
---
Oil India Ltd has joined the list of PSU firms to come out with a share buyback programme. The oil and natural gas exploration company will purchase 5.04 crore of its shares for over Rs 1,085 crore.

The share buyback is being seen as part of the government's push to strong PSUs to share a portion of their surplus cash to help meet the Centre's revenue targets.
Some of the other PSUs to announce similar programmes include NHPC, Bhel, Nalco, NLC, Cochin Shipyard and KIOCL.
It is expected that these offerings will fetch the Centre over Rs 3,000 crore as it tenders a part of its stake.
Economic affairs secretary Subhash Chandra Garg had recently said the government will meet its fiscal deficit target of 3.3 per cent set for the current year.
In a regulatory filing, Oil India said its board had approved the buyback of shares at an aggregate of no more than 10 per cent of the fully paid-up equity share capital and free reserves of the company.
The board approved "the buyback by the company of its fully paid-up equity shares of Rs 10 each not exceeding 5.05 crore equity shares (representing about 4.45 per cent of the total number of equity shares in the paid-up share capital of the company) at a price of Rs 215 per equity share payable in cash for an aggregate consideration not exceeding Rs 1,085.72 crore", it said.
Oil India's buyback will be through the tender offer route. However, the government, which has an option to participate in the programme, has expressed an intention to do so. The Centre, which holds over 66 per cent of the company, will tender 5.04 crore shares. Oil India shares closed at Rs 218.78 on the BSE on Thursday. If the Centre's shares are accepted, it will get a little over Rs 1,100 crore.
In a share buyback, a company buys its shares from the market, which are subsequently extinguished.
Share buybacks generally improve a company's earnings per share (EPS) and help return surplus cash to shareholders, while also supporting the share price during periods of sluggish market conditions.
Oil India said the buyback will help it to optimise the capital structure and improve key financial ratios. It added that the buyback will not impair its ability to pursue growth opportunities or meet cash requirements for business operations. Coal India is also expected to launch a buyback some time early next year.
In September, the department of investment and public asset management (Dipam) had discussed share buyback plans with central public sector enterprises. The firms were reportedly asked to buy back the shares following the capital restructuring guidelines set by Dipam in May 2016.