Modi seeks investments worth $1.5 trillion, offers lower tax rates
The Prime Minister promised foreign investors "returns with reliability" if they came to India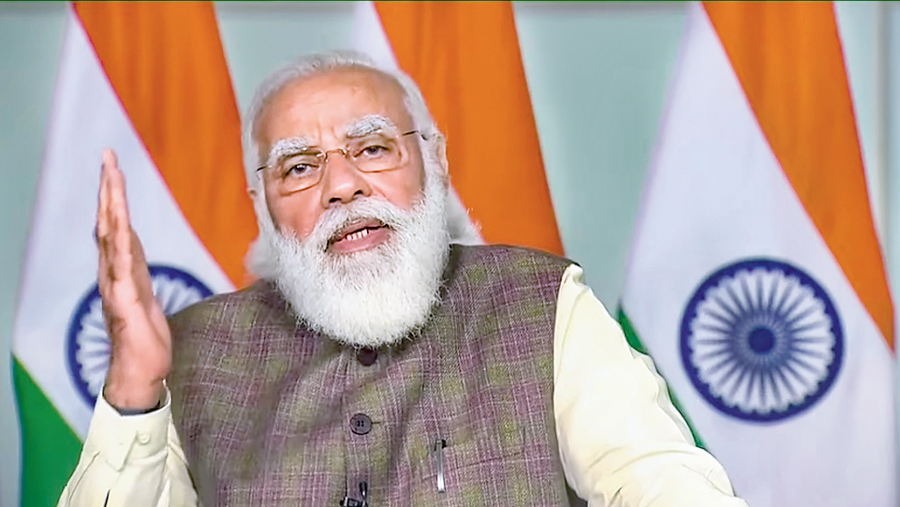 ---
---
Prime Minister Narendra Modi on Thursday made a strong pitch for investments in the country's infrastructure sector at a virtual meet with the world's top 20 sovereign wealth funds and pension funds and the shoguns of India Inc.
Modi sought investments worth as much as $1.5 trillion while offering lower tax rates and other incentives to manufacturers while stating that his government was determined to tread the path of fiscal prudence.
"If you want returns with reliability, India is the place to be. If you want stability with sustainability, India is the place to be. If you want growth with a green approach, India is the place to be," Modi told the Virtual Global Investor Roundtable (VGIR) 2020.
The government aims to attract funds of up to $1.5 trillion into its ports, roads, and other projects under the National Infrastructure Pipeline.
The Prime Minister promised foreign investors "returns with reliability" if they came to India.
The government is banking on infrastructure to be the growth driver of the economy which is expected to contract by double digits in 2020-21.
The efforts to attract foreign investments in infrastructure come at a time around half of the proposed funds by 2025 will have to come from the private and foreign investors.
The pandemic has severely hurt the sector, which has shrunk 15 per cent in the first half. The government also needs to convince investors about swiftness in the execution of infrastructure projects.
As many as 441 infrastructure projects, each worth Rs 150 crore or more, have been hit by cost overruns of over Rs 4.35 lakh crore owing to delays and other reasons, according to a report by the government's ministry of statistics and programme implementation.
The roundtable was attended by pension and sovereign wealth funds, including Singapore-based GIC Pvt. Ltd and Temasek Holdings, Qatar Investment Authority, International Development Finance Corporation, Pension Danmark, Japan Post Bank and Korea Investment Corporation.
Together, these funds have assets under management worth about $6 trillion.
The government has already announced tax reliefs in this year's budget, making their incomes exempt from long-term capital gains, interest and dividend tax.
Indian business leaders Mukesh Ambani, Ratan Tata, Deepak Parekh, Nandan Nilekani and Uday Kotak attended the virtual meeting. Finance minister Nirmala Sitharaman and RBI governor Shaktikanta Das also attended the meet.
Modi will now meet the investors separately over the next couple of weeks.
The Prime Minister said he was addressing "some of the best financial brains who can convert new areas of innovation and growth into sustainable business propositions".