Mission to multiply IT export
IT software and services exports could increase to Rs 40,000 crore over the next three years: Minister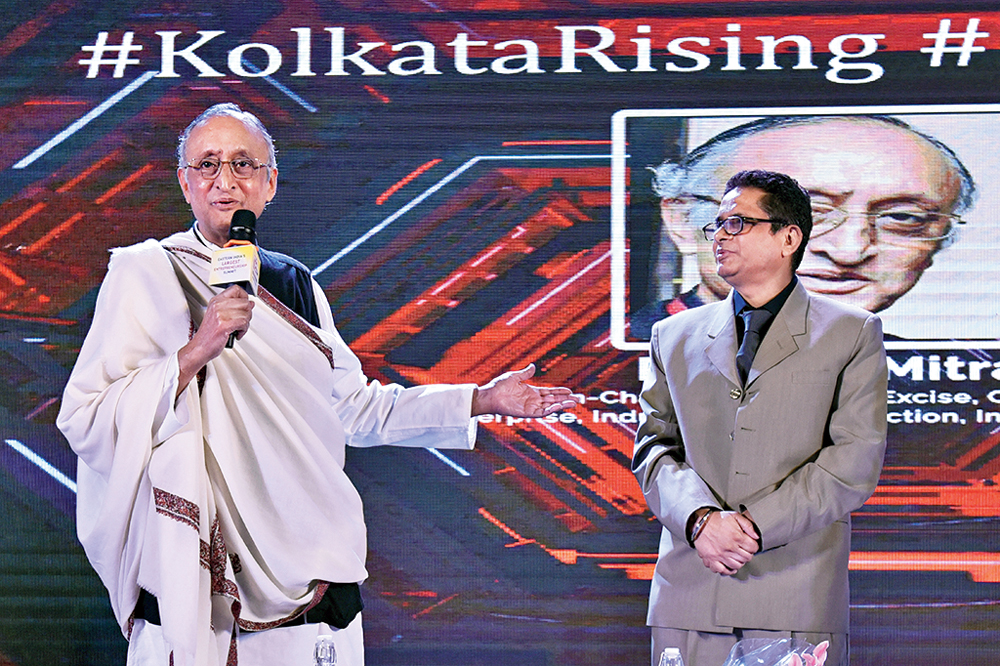 ---
|
Calcutta
|
Published 16.01.20, 06:50 PM
---
Bengal finance and industries minister Amit Mitra on Thursday said IT software and services exports from the state could increase to Rs 40,000 crore over the next three years
"IT software and services export in 2018-19 was Rs 22,897 crore. When we came to office, it was Rs 8,335 crore. I am setting a target of Rs 40,000 crore in the next three years," Mitra said at TiECon, the entrepreneurship conference organised by global non-profit entity TiE.
He said growth would be on the back of IT industry players such as TCS expanding in the state as well as the government offering infrastructure in the smaller cities.
"We don't want the IT sector to be present in Calcutta only. We want it to be present to tier II and tier III locations. That is why the state government is setting up infrastructure in the form of IT parks in different parts of Bengal," said Mitra, who also heads the information technology department. The state is developing 17 IT parks in cities such as Asansol, Barjora, Krishnanagar, Malda and Purulia.
IT department officials said they have received an encouraging response in these parks, with the government offering competitive rates.
"It is easier to fill up (IT parks) in places like Burdwan and Siliguri. But we will have to work on filling up in places such as Purulia," said Mitra.
The minister said that having signed an MoU with Japan's Fujisoft, the state government is keen to explore the possibility of the application of 3D printing in different sectors.
"My interest is not just in the training of IT professionals. I want MSMEs in the state to benefit from the technology in terms of design," Mitra said. Sectors such as fan manufacturing and gems and jewellery could benefit from 3D printing.
The minister also urged the newly appointed principal secretary to the state IT and electronics department, Rajeev Kumar, to look into a proposal of TiE to set up an incubation centre.