Mark-Mukesh deal message
Facebook buys 9.99% stake in Reliance Jio for Rs 43,574 crore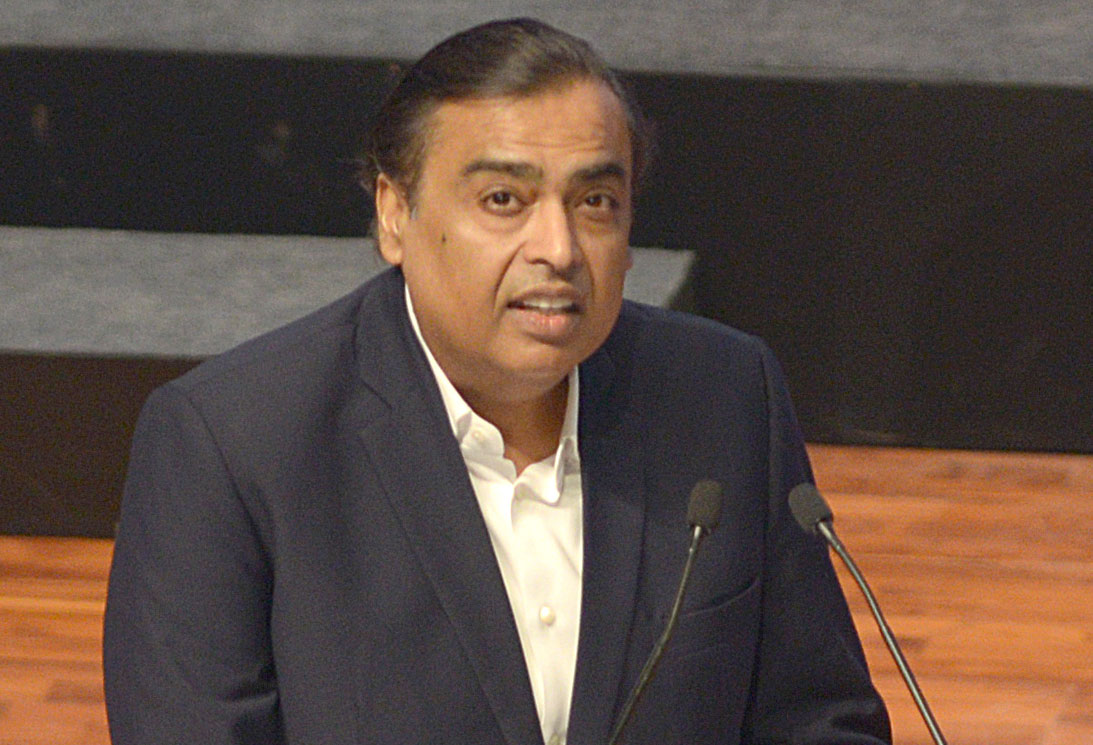 ---
|
Mumbai
|
Published 22.04.20, 09:22 PM
---
Facebook Inc will invest $5.7 billion (Rs 43,574 crore) for a 9.9 per cent stake in Jio Platforms, a subsidiary of Reliance Industries Ltd (RIL) that will house the group's digital businesses.
The deal, which had been brewing for a couple of months and was announced on Wednesday morning, will give Facebook the opportunity to leap into India's hugely competitive peer-to-peer digital payments arena, posing a formidable challenge to Google Pay and the homegrown PayTM.
The RIL stock soared when the stock markets opened for trading and closed at Rs 1,363.35 on the BSE, recording a gain of 10.3 per cent, or Rs 127.30.
The $70-billion Mark Zuckerberg-owned technology titan aims to ride on the strength of its 400 million WhatsApp users in India.
The deal will enable it to plug into Reliance's new digital commerce platform JioMart, which plans to rope in 3 crore small grocers across the country.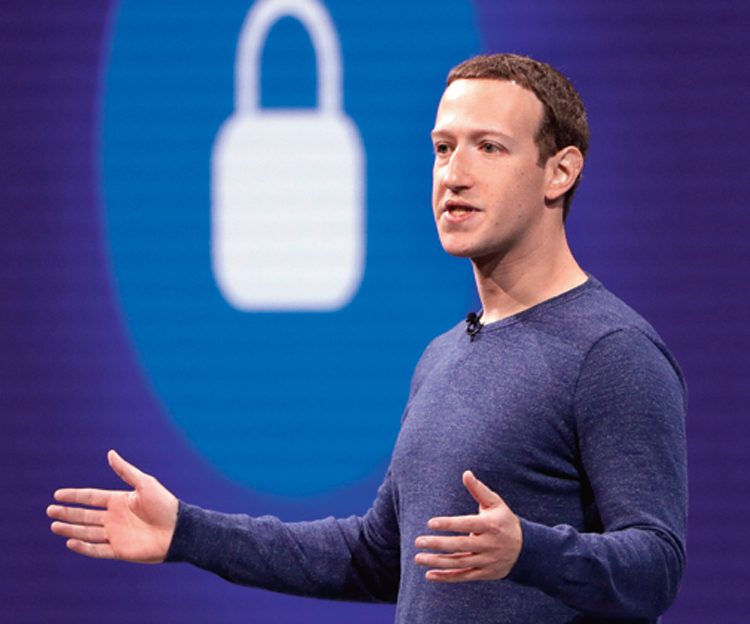 The arrangement will help retail customers to pay for their purchases at kirana stores through WhatsApp Pay, which has yet to be formally launched.
WhatsApp has been running a pilot programme in India for its payments platform for nearly two years.
"In the near future JioMart... and WhatsApp will empower nearly 30 million small Indian kirana (grocery) shops to digitally transact with every customer in their neighbourhood," Mukesh Ambani said in a video message.
The deal, which ranks as the largest foreign direct investment in the country's technology sector, was announced just days after the Modi government amended its FDI policy that intends to subject fund flows from China to greater scrutiny.
The timing of the announcement may have carried an unintended significance: it sent out the strongest signal yet that India's technology unicorns — which have tapped into Chinese moneybags during their frequent and frantic excursions for funds —could look for investors in other regions. Eighteen of India's 30 unicorns boast Chinese investors.
India's online grocery market is very competitive with Amazon.com's Pantry, Walmart's Flipkart and BigBasket backed by China's Alibaba all jostling for market share.
Kirana stores are, however, largely untapped and unorganised in terms of e-commerce despite forming the backbone of the country's grocery and food retail industry that is worth some $375 billion annually, according to the Retailers Association of India.
Last October, Reliance Industries had unveiled plans to create a subsidiary that would bring all its existing digital platform initiatives under one umbrella. The ambitious plan was to create a holding company along the lines of Google's parent Alphabet Inc or Alibaba Holdings of China.
The transaction will put Reliance on course to becoming net debt-free by March 2021. At the end of December, the company had reported a net debt of Rs 1.53 lakh crore.
The company had been counting on the closure of an agreement with Aramco of Saudi Arabia which was expected to pick up a 20 per cent stake in its oil-to-chemicals business for $15 billion after spinning off its telecom, retail and assorted businesses from the country's largest private conglomerate. There has been no word on the status of the talks between the two sides since Ambani made the announcement last August.
Reliance took on loads of debt after Jio Infocomm entered the crowded mobile telephony market in late 2016 offering free voice calls and cut-price data which helped it build a massive consumer base and grabbed turf from its rivals.
Zuckerberg, the Facebook founder & CEO, said in a post that the $5.7 billion is not only a financial investment. "More than that, we're committing to work together on some major projects that will open up commerce opportunities for people across India,'' he said.
"India has more than 60 million small businesses and millions of people rely on them for jobs. With communities around the world in lockdown, many of these entrepreneurs need digital tools they can rely on to find and communicate with customers and grow their businesses. This is something we can help with — and that's why we're partnering with Jio to help people and businesses in India create new opportunities," he said.
However, Facebook India managing director Ajit Mohan said during a conference call with reporters that the collaboration with Jio was not meant to be exclusive.
According to RIL, the partnership will also enable it to focus on India's 60 million micro, small and medium businesses, 120 million farmers, 30 million small merchants, and millions of small and medium enterprises in the informal sector.
The company added that the tie-up with Facebook assumes significance given the severe disruptions caused by the coronavirus pandemic. RIL is looking to benefit from an anticipated digitalisation wave in a post-Covid-19 era.