Industrial production falls 16.6 per cent in June
According to the Index of Industrial Production data, manufacturing sector production registered a decline of 17.1 per cent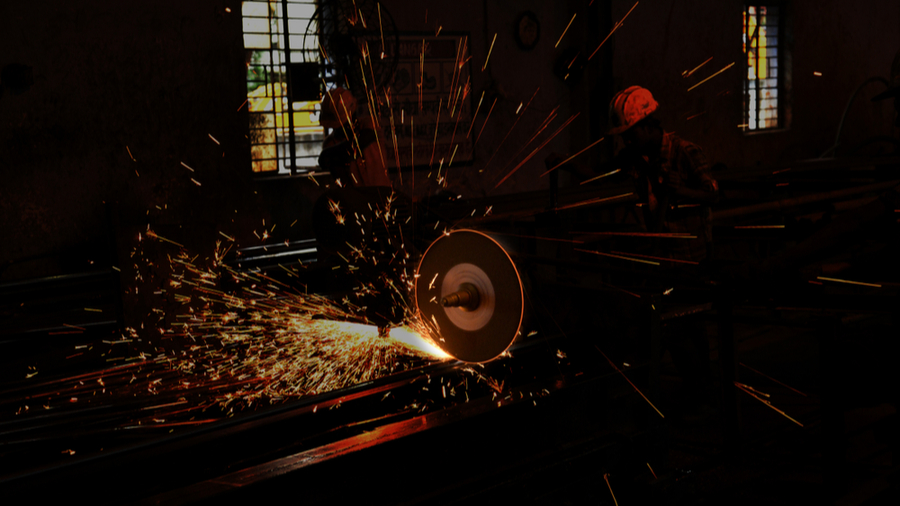 ---
---
Industrial production fell 16.6 per cent in June, the fourth straight month of contraction — but pent-up demand burst through during the month as a result of which the pace of contraction was a lot slower than in the previous three months.
According to the Index of Industrial Production (IIP) data, manufacturing sector production registered a decline of 17.1 per cent, while the output of mining fell 19.8 per cent and power, 10 per cent.
Industrial production contracted 34.7 per cent in May after falling 57.6 per cent on a yearly basis in April. IIP had expanded 1.3 per cent year-on-year in June 2019.
The contraction will be still less in July, according to Aditi Nayar, principal economist of Icra, based on various lead indicators such as the output of Coal India Limited, electricity consumption and GST e-way bills that contracted in narrow single-digits in July.
"Nevertheless, we continue to caution that pent-up demand contributed to the improved performance of certain categories of manufacturing in June-July 2020, which may not sustain in August 2020 especially in the light of the extension of localised lockdowns in various states," she said.
Madan Sabnavis, chief economist, Care Ratings, said some industries restocked goods which were depleted in April and May when production was hindered by the lockdown. He said there appeared to be a positive relation between the unlock process and the IIP growth numbers.
"While it has been negative in the three months, there has been improvement in May over April and improvement in June over May."
"While there still exists localised lockdowns in several geographies production will be impacted in July and August for sure and we may expect negative growth in these months," Sabnavis said.
He said the strong decline in the first quarter will weigh heavily on GDP growth estimate for the quarter which can tend towards -20 per cent.