Liberty Group open to idea of acquiring Tata Steel UK assets
The London-based investor, known to pick up stressed assets, had bought Tata Steel UK's speciality steel business for £100 million three years ago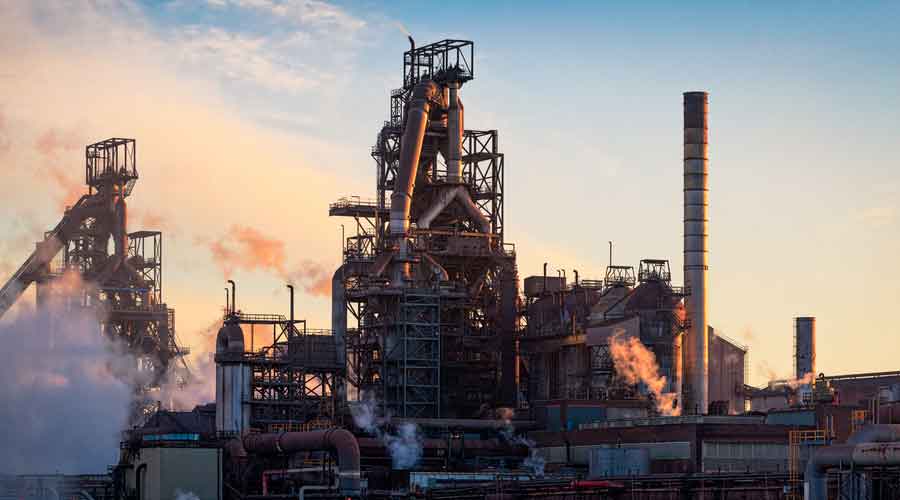 Tata Steel plant at Port Talbot
Shutterstock
---
Calcutta
|
Published 18.08.20, 02:19 AM
|
---
Liberty Group founder Sanjeev Gupta says he is ready to acquire Tata Steel's Port Talbot facility if the opportunity arises.
Gupta, who was born in Ludhiana but spent two years of his childhood in Park Street's Apsara Apartment when his parents moved to Calcutta, says: "The Tatas are very close to Liberty Group; always have been.
We have done many things together. We are always open for every type of co-operation with them."
Asked if he would look at Port Talbot if it was offered by the Tatas, Gupta said: "Of course." 
Gupta, executive chairman of UK-based GFG Alliance which includes Liberty Steel, spoke to The Telegraph a day after the media in the UK reported that the government and the Tatas had failed to agree on a financial rescue package for Tata Steel UK.
Gupta added: "We will look at any steel assets, not only Port Talbot, that may come our way in the markets we operate in."
The London-based investor, known to pick up stressed assets, had bought Tata Steel UK's speciality steel business for £100 million three years ago. 
Speculation about Tata Steel looking to sell its chronically loss making steel business in the UK that devolved from its $12-billion Corus acquisition in 2007 resurfaced after the Boris Johnson-led government refused to provide any bailout funds to haul the steel mill out of its Covid-induced crisis.
Asked if the pressure will mount on the Tatas to look for a buyer or induct a partner after failing to secure bailout funds, Gupta said he could not speculate on what the Tatas should or should not do.
However, Liberty appeared to have become a favoured port of call whenever large legacy integrated players look to shed flab. When ArcelorMittal was required to offload a few European mills to pass the competition control test before acquiring Ilva in Italy in 2019, Gupta was right there scooping up seven units spread across the continent.
Soon after, GFG brought steel operations in the UK, Europe and Australia under Liberty Steel, making it one of the top-10 producers outside China with a rolling capacity of 18 million tonnes (mt).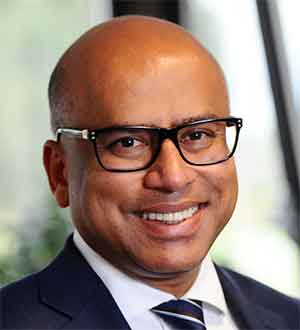 A string of pearls
After losing out on the big ticket acquisitions, Gupta plans to weave a string of pearls — mid sized assets close to a million tonnes — to mark a meaningful presence in India.
Liberty's bids for Amtek Auto and Bhushan Power & Steel did not work out but it did manage to acquire a smaller one — Adhunik Metaliks Ltd, which used to be based in Calcutta and had plants in Odisha.
Gupta said he would not be satisfied with Adhunik alone and was looking to acquire a few more steel assets over the next 12-18 months. Going forward, he would also venture into renewable energy.
"India will be a hub for Liberty for sure. We would like to see at least 5 million tonnes (steel) in the next five years, organically or inorganically. Liberty wants to be a meaningful player and below 5 mt, it won't be in a big market like India," Gupta said.
GFG — acronym for Gupta Family Group — Alliance, which had a lofty target to become a carbon neutral steel producer by 2030, will prefer coastal assets — in the southern and western parts of India — to inland ones, to take the benefit of Liberty's global value chain.
Gupta, however, understands the importance of a good start.
"A successful start of Adhunik will give us confidence and it will help us to build on it. Lot of revamping has been done (in Adhunik). We are, of course, delayed a bit due to Covid. Initially, we would like to get to existing capacity of half a million tonne and then expand it to a million tonnes later," Gupta said.
"We perhaps underestimated the diligence process. It is a more complicated market for sure and we underestimated those complications. But we have very good understanding in running a business in India," Gupta said.
"I would like to come every month. But our movement is now restricted due to Covid."
Would he like to visit Calcutta too? Gupta said he did, and two years back he went up to Apsara Apartment and knocked on the very flat where he spent a couple of years.
"I used to live here," he had told the bemused current owner of the property.