Kesoram Industries Ltd promoters to plough Rs 100 crore into company
A promoter group entity will pay Rs 105 apiece for shares and fully convertible warrants, which are nearly at 20% premium to the closing price on the bourses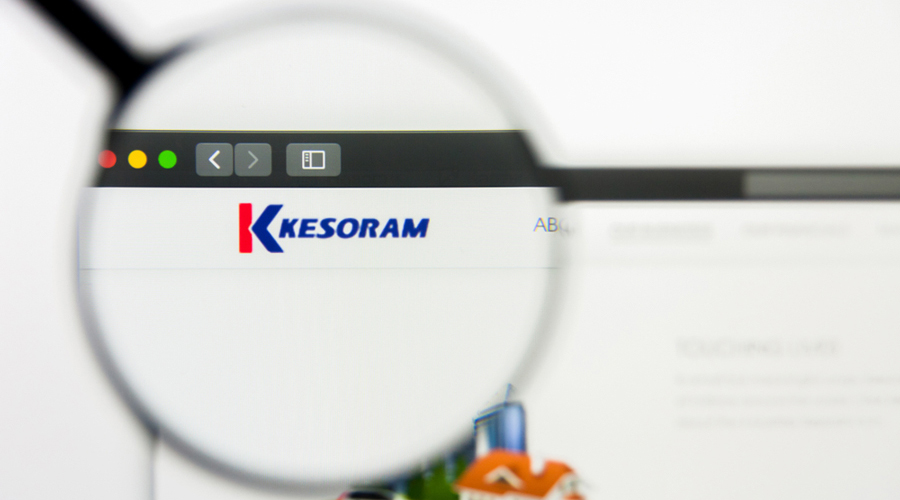 Representational image.
Shutterstock
---
Calcutta
|
Published 22.07.21, 02:33 AM
|
---
The promoters of Kesoram Industries Ltd are ploughing Rs 100 crore into the company by way of preferential allotment of shares, laying the ground for multiple rounds of equity issues over the next 12-18 months.
A promoter group entity will pay Rs 105 apiece for shares and fully convertible warrants, which are nearly at 20 per cent premium to the closing price of Kesoram on the bourses. The stock had closed at Rs 87.9 on BSE on Tuesday.
The preference offer will be the first of the multiple tranches of equity issues the Basant Kumar Birla flagship plans to undertake. The board of the company, led by chairperson Manjushree Khaitan, younger daughter of late B.K. Birla, had earlier set a ceiling of Rs 600 crore on raising capital to retire debt.
"Seeing the confidence reposed by the promoter group in the company, we expect Kesoram will get rerated. There is obviously a lot of value in the company," P. Radhakrishnan, CEO and wholetime director of Kesoram, said.
The preference shares to the promoters will increase their holding a little over 5 per cent. The Birla family holds a 45.97 per cent stake in Kesoram as on June 30, down from 53.13 per cent it held as on December 30.
During this interim six month period, Kesoram undertook a massive debt rejig exercise whereby it paid off Indian lenders fully by taking on high cost debt from private investors such as Edelweiss and Goldman Sachs. As part of the 
one-time settlement, the Indian lenders also converted part of their loan into equity, which brought down promoter holding.
The preference share at a premium could work in favour of Kesoram at multiple levels. It might give confidence to general investors about its prospects apart from egging on the credit rating agencies to look at the debt more favourably.
The company has now over Rs 2,200 crore of debt which carries a steep interest rate of close to 20 per cent. It hopes to bring it down to Rs 1,400 crore and interest rate to 10-11 per cent over the next 24 months.
Given the strong demand for cement, Kesoram may also be able to operate the two plants close to its nameplate capacities of 10 million tonnes. It is expected to generate an EBIDTA of Rs 600 crore annually.