ILF&S debt recovery
The group was working towards addressing a 'significant portion' of the outstanding debt of Rs 94,000 crore by July 2020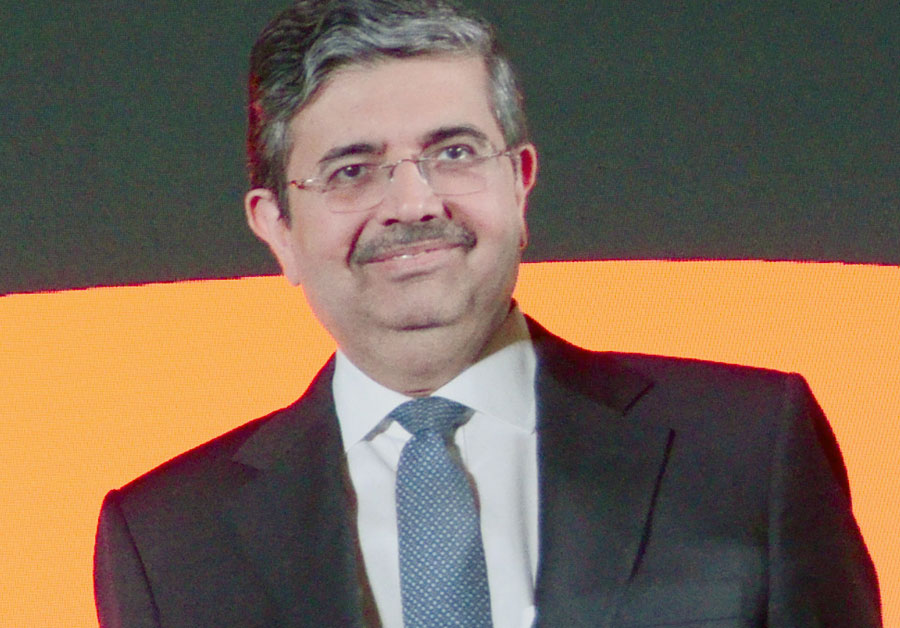 ---
|
Mumbai
|
Published 31.12.19, 06:59 PM
---
The new board of IL&FS expects the resolution process undertaken by the group to lead to an overall recovery of 50 per cent of its outstanding debt, Uday Kotak, chairman of IL&FS, said on Tuesday.
Kotak was addressing shareholders of the infrastructure financier at its 32nd annual general meeting (AGM). It was the first AGM that was convened by the new board.
He pointed out that the group was working towards addressing a "significant portion" of the outstanding debt of Rs 94,000 crore by July 2020.
According to Kotak, the IL&FS group has emerged as a "test case" on group-wide resolution of stressed assets.
"The new board is committed to completing the resolution process at the earliest and is working towards addressing a significant portion of addressable debt by July 2020," he said.
In October 2018, the government had seized control of the company and superseded its board with one led by Kotak.
As of October 8, 2018, the group had an external fund-based debt of Rs 94,216 crore and an additional non-fund-based debt of Rs 5,139 crore.
Kotak said the absence of requisite legal framework for group resolution under the Insolvency and Bankruptcy Code (IBC) required the board to propose a first-of-its-kind resolution framework that balanced the interest of stakeholders across classes and levels, while keeping the broad principles of corporate finance in mind.
The board has adopted a three-pillar strategy — resolution, restructuring and recovery, he said.
"The combination of complex group structure comprising financial services, infrastructure and other businesses, high level of debt and diverse nature and type of creditors at various levels of the group represent a very unique scenario which is far removed from other well-known cases of distressed Indian companies in the recent past,'' he said.