ICICI Bank back in black, but net profit hit
India's 2nd largest bank says other income fell sharply to Rs 196cr from Rs 423cr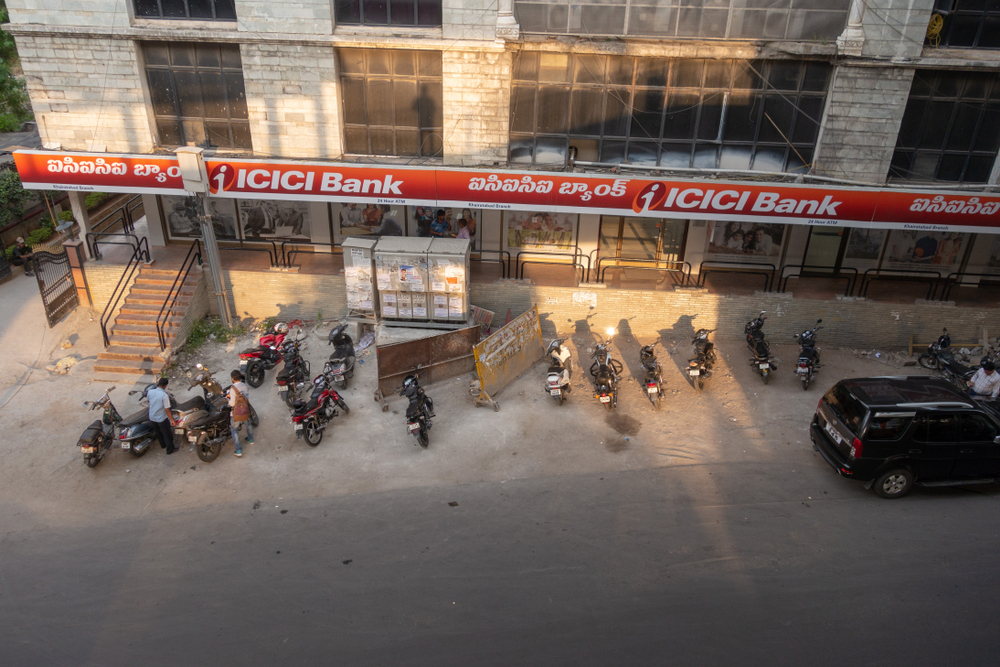 ---
|
Mumbai
|
Published 26.10.18, 10:03 PM
---
ICICI Bank returned to profitability during the second quarter ended September 30, 2018, but its bottomline plunged over 55 per cent on lower other income.
The country's second-largest bank on Friday reported a net profit of Rs 909 crore for the July-September quarter of 2018-19 compared with Rs 2,058 crore in the same period last year.
ICICI Bank had posted a loss of Rs 120 crore in the first quarter of 2018-19.
The net profit, which was marginally below analysts' estimates, took a hit as the other income of the bank fell to Rs 196 crore from Rs 423 crore in the year-ago period.
One of the key reasons behind this drop in the other income was lower dividend income from subsidiaries that came in at Rs 167 crore compared with Rs 411 crore in the same quarter of the previous fiscal.
Asset watch
There was good news on the asset quality front. While the percentage of gross non-performing assets (NPAs) to gross customer assets declined to 8.54 per cent from 8.81 per cent on a sequential basis, the gross NPAs were stable in absolute terms. It stood at Rs 54,488.96 crore compared with Rs 53,464.94 crore in the first quarter
Further, the gross additions in bad loans during the period was lower at Rs 3,117 crore compared with Rs 4,036 crore in the preceding three months and Rs 4,674 crore in the same period last year.
During the period, the bank's net interest income (interest earned minus interest expended) showed a growth of over 12 per cent, rising to Rs 6,418 crore from Rs 5,709 crore in the same period last year.
Similarly, its non-interest income, excluding treasury income, was higher at Rs 3,191 crore from Rs 2,993 crore, while its fee income rose 17 per cent over last year to Rs 2,995 crore.
According to the bank, retail fee income grew 21 per cent during the quarter and it constituted 72 per cent of the total fees.
While the results were announced after market hours, the ICICI Bank scrip ended 1.45 per cent lower at Rs 315.05 on the BSE.
Meanwhile, shares of Yes Bank on Friday ended sharply lower by almost 9 per cent after the company reported a decline of 3.8 per cent in net profit for the second quarter ended September 2018. The stock plummeted 8.97 per cent to close at Rs 180.55 on the BSE. Intra-day, it cracked 14.99 per cent to Rs 168.60.