Heritage Foods exits Future Retail
The company, which is promoted by the family members of Chandrababu Naidu, sold its stake in FRL for around Rs 132 crore in the open market to mainly repay its long-term debt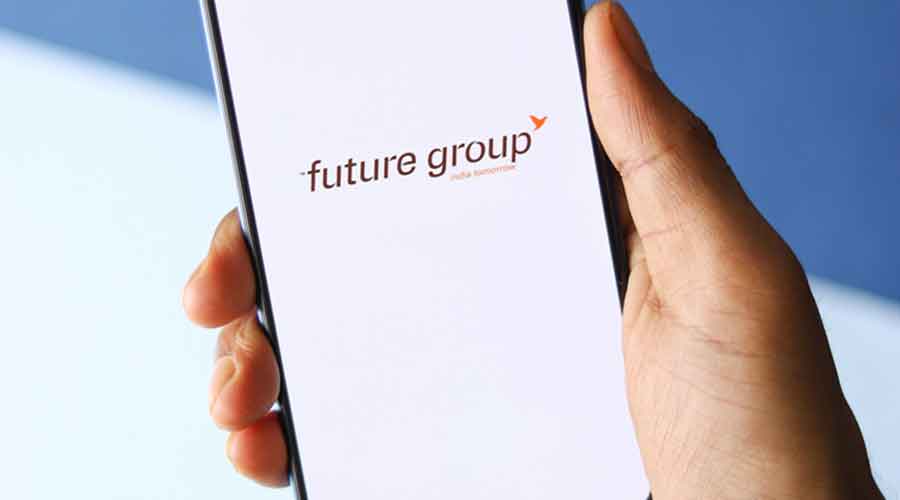 ---
Mumbai
|
Published 10.12.20, 02:20 AM
|
---
Heritage Foods has sold its entire holding of over three per cent in Future Retail (FRL) at close to half the price when these shares came under its kitty.
Heritage, which is promoted by the family members of former Andhra Pradesh chief minister Chandrababu Naidu, sold its stake in FRL for around Rs 132 crore in the open market to mainly repay its long-term debt.
In 2016, FRL had acquired the retail business of Heritage Foods in a share-swap deal following which it issued over 1.78 crore shares to Heritage, which  gave it a 3.65 per cent stake in the Kishore Biyani-led retail firm. These shares were then valued at almost Rs 270 crore.
"The company has disposed off its entire holdings/investment of 1,78,47,420 equity shares held in Future Retail. These shares were sold through stock exchange in open market in various tranches and the net amount of Rs 131.94 crore was received by the company," Heritage Foods said in a regulatory filing today.
Heritage Foods disclosed that the sale proceeds shall be mainly utilised to repay the term loans of the company.
At the time of acquisition, Heritage Foods ran 124 retail outlets under the brand name Heritage Fresh in Hyderabad, Bangalore and Chennai.
Shares of Heritage Foods on Wednesday zoomed over 18 per cent or Rs 50.50 to close at Rs 330.45 on the BSE.
 Its retail business had posted a turnover Rs 629.70 crore in 2015-16 while the net profit stood at around Rs 110 crore.
As part of the acquisition plan, Heritage Foods spun off its retail, bakery, agri-sourcing and veterinary care businesses to a fully owned subsidiary. Subsequently, all these businesses, except veterinary care, was merged with Future Retail.
Shares of Heritage Foods on Wednesday zoomed over 18 per cent or Rs 50.50 to close at Rs 330.45 on the BSE. For the quarter ended September 30, the company had posted standalone revenues of Rs 593.32 crore which was lower than Rs 665.91 crore in the year-ago period. Its net profit fell to Rs 99.28 lakh against Rs 14.04 crore in the corresponding period of the previous year.
In August this year, Reliance Industries had announced the acquisition of retail and wholesale business and the logistics and warehousing business from the Future Group as going concerns on a slump sale basis for lumpsum aggregate consideration of Rs 24,713 crore. Shares of Future Retail on Wednesday settled five per cent higher at Rs 80.65.