Government needs to spur reforms: Rajan
Bold reforms that trigger animal spirits and are implemented effectively on the ground essential for India to come out of the pandemic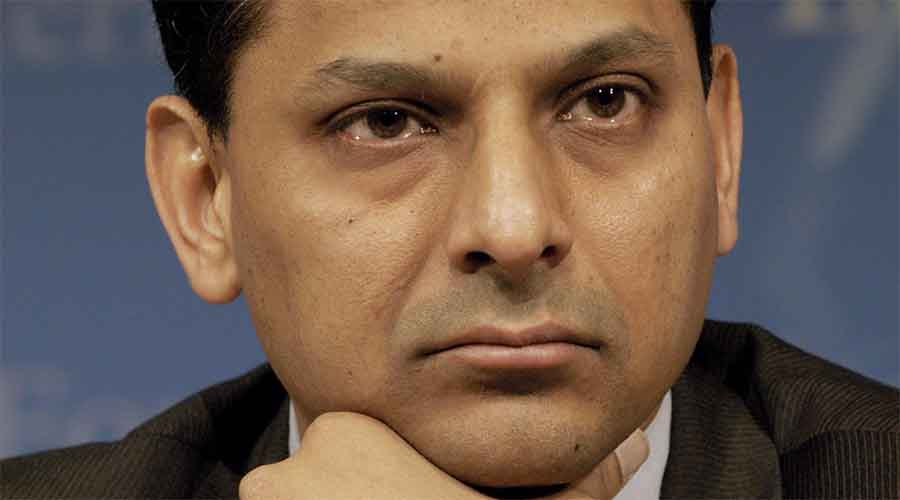 ---
|
Mumbai
|
Published 01.08.20, 05:37 AM
---
Former Reserve Bank of India (RBI) governor Raghuram Rajan has said that the government needs to push serious reforms that have "lain on the shelf for too long" and trigger the animal spirits among businesses. The government must also devise a way to provide funds to the stressed sectors .
In a LinkedIn interaction on Thursday, Rajan said many businesses are stressed and need urgent financial support.
"Our government says it will come in with the money eventually when the economy is opening up fully, but by that time a number of these entrepreneurs may not have the resources to continue and may have closed," he warned.
According to Rajan, bold government reforms that trigger animal spirits and implemented effectively on the ground is essential for India to come out of the pandemic.
His observations come at a time corporate India has reported poor results for the first quarter ended June 30 and have forecast an uncertain outlook ahead because of the rise in infections and sporadic lockdowns issued in various parts of the country.
"Thus far, I can see some possibilities that have been announced in agriculture but we need far more elsewhere," Rajan said.
"If we in India can summon up the necessary political push for serious reforms, which we have always kept on the shelf and not implemented, and enact those reforms that will be a bold political move," he observed.
He also made it clear that the space for expanding the balance sheet of the RBI is not "infinite", and the central bank will need to have a strong focus on monitoring inflation as it does that.