Goodricke brews growth plan
At present, the company has three lounges — one in Darjeeling and two in Madhya Pradesh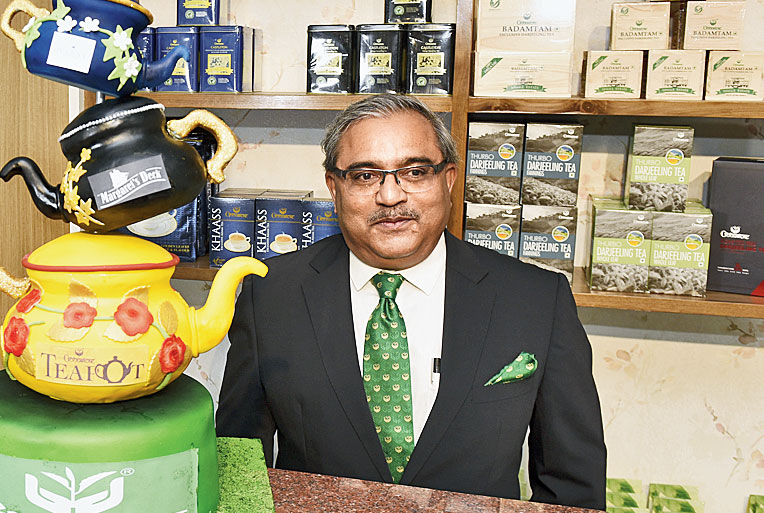 ---
|
Calcutta
|
Published 08.09.19, 07:21 PM
---
Goodricke Group Ltd will strive to bolster its branded packet tea business as it aims to retain its position among the top five players in India.
As part of the strategy, the company is opening three tea parlours in strategic locations in Calcutta, Mumbai and Mirik (near Darjeeling) this year as it wants to promote tea consumption and its own marquee brands.
The lounge in Calcutta, coming up on the first floor of the Tea Board headquarters, was inaugurated on Sunday.
The other one in Mumbai, also at the Tea Board office opposite Church Gate station, will come up soon.
Goodricke, part of Camelia Plc, is the world's largest bulk tea producer, selling around 11 million kg branded packet tea.
"We want to remain among the top five players. The Tea Room is an attempt to not only popularise the Goodricke brands but tea consumption as a whole in the country," Atul Asthana, managing director of Goodricke, said.
Two years back, the company bought the packet tea business of Godfrey Philips. Earlier this year, it acquired two tea gardens in Assam from McLeod Russel. Asthana said the company plans to consolidate the acquisitions before embarking on new ones.
At present, the company has three lounges — one in Darjeeling and two in Madhya Pradesh.
According to Asthana, profitability was falling in the tea business as the cost of production was increasing but the prices were not rising.
The per capita consumption of tea in the country is only 780 gms. "If the per capita consumption rises by at least 30 gms, it will have a huge beneficial impact on the industry," he said.