Gautam Adani predicts green energy boom by 2050
Billionaire says energy poverty is the developing world's greatest challenge and this gap will need to be mostly filled with renewable energy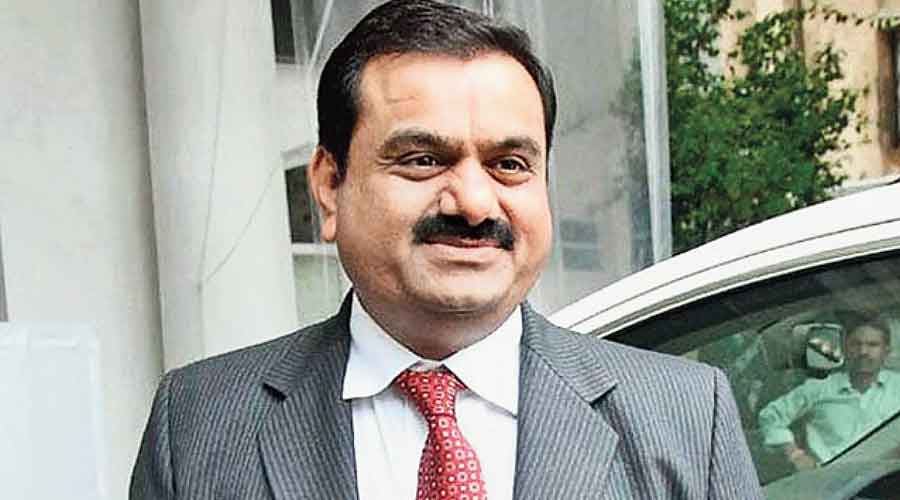 ---
Mumbai
|
Published 20.11.22, 01:20 AM
|
---
Gautam Adani on Saturday said that India can become a net green-energy exporter by 2050.
While Adani's ports-to-energy conglomerate is investing $70 billion over the next decade in a new energy value chain, rival Reliance Industries (RIL) will be putting in nearly Rs 6 trillion over the next 10-15 years.
Delivering the keynote address at the 21st World Congress of Accountants here on Saturday, Adani said energy transition will be the third dimension that will prove to be a powerful transformation lever for India.
He pointed out that energy poverty is the developing world's greatest challenge and this gap will need to be mostly filled with renewable energy.
"While India currently ranks third in the renewable energy attractive index and is the world's third-largest energy-consuming country, there is little doubt that India's energy transition will be unparalleled as it races to meet its energy needs. By 2050, India will need 400 per cent more units of energy than it currently consumes.
"While this may seem challenging, the technology advancements that we are seeing are expected to make this possible," Adani added.
He observed that given the dramatic and continued drop in the cost of renewable energy, particularly solar power, the marginal cost of green power is headed to 'zero'.
The ability of this nil-cost electron to economically split a water molecule and create 100 per cent green hydrogen in the future is now certain.
"The combination of solar and wind power coupled with green hydrogen opens up unprecedented possibilities for India.
"I would go as far as to state that the revolution in alternative energy technologies opens up the possibility that, by 2050, India can become a net green-energy exporter,'' he observed.