G7 plans to impose price cap on Russian oil
White House Press Secretary Karine Jean-Pierre says such a restriction will significantly reduce Moscow's revenue to fight war in Ukraine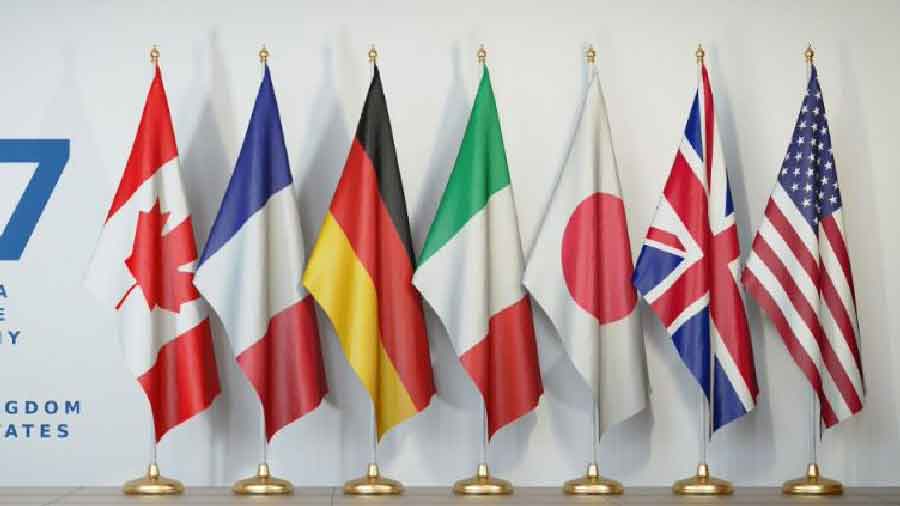 Representational Picture
Twitter/@nexta_tv
---
Washington
|
Published 02.09.22, 10:57 PM
|
---
The Group of Seven (G7) finance ministers plan to implement a price cap on Russian-origin crude oil and petroleum products, they confirmed in a joint statement on Friday. The initial price cap will be based on range of technical inputs and the price level will be revisited as necessary, said the ministers. 
"We aim to align implementation with the timeline of related measures within the EU´s sixth sanctions package," they added.
White House Press Secretary Karine Jean-Pierre said a global price cap on Russian oil will significantly reduce Russia's revenue to fight the war in Ukraine. She said a price cap will give more countries better leverage to strike deals with Russia and that the White House will work in the coming weeks to determine the price cap level. 
 Japanese Finance Minister Shunichi Suzuki said he welcomed the Group of Seven financial leaders' agreement on Friday on setting a price cap on Russian oil exports, and he called for the scheme to be implemented quickly. Suzuki told reporters that the cap should help temper surging energy prices and inflation.
News agency AFP added that G7 "was working towards a "broad coalition" of support for the measure but officials in France urged caution, saying a "final" decision could only be taken once all 27 members of the European Union had given their assent."
Russia is benefitting economically from the uncertainty on energy markets caused by the war and is making big profits from the export of oil and we want to counter that decisively," German Finance Minister Christian Lindner said.
Earlier Kremlin spokesman Dmitry Peskov gave a clear warning.
Price cap "will lead to a significant destabilisation of the oil markets," he said.
Moscow would refuse to supply oil and petroleum products to companies or states that issue restrictions," Russia's Deputy Prime Minister Alexander Novak said on Thursday.
"Interference in the market mechanisms of such an important industry ... will only destabilise the oil industry, the oil market. And for this, European and American consumers will be the first to pay," he added.