Exports to African and Latin American countries on the rise
Shipments help different sectors of Indian economy cope up with plummeting demand from US and Europe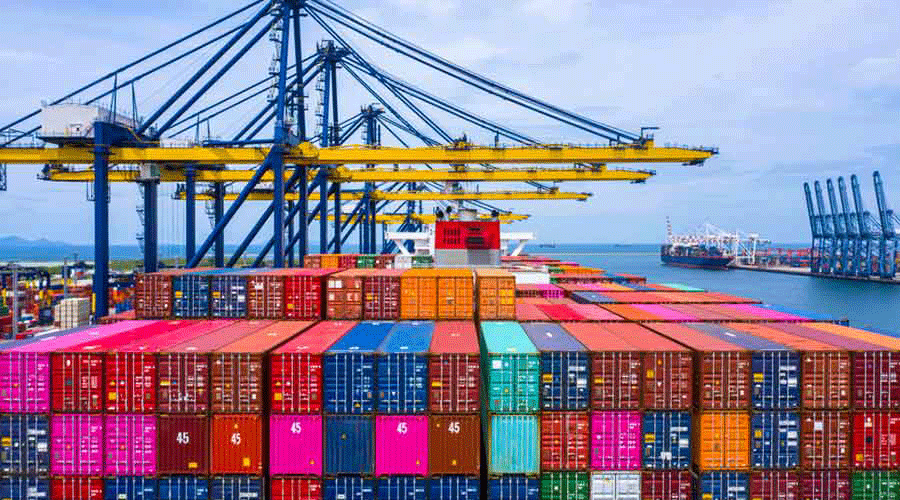 Exports to Africa between April and August jumped 41.6 per cent to $22.17 billion in a year.
File picture
---
New Delhi
|
Published 25.10.22, 01:35 AM
|
---
Exports to African and Latin American countries have jumped in the first five months of the fiscal compensating to an extent diminished opportunities in the US and Europe because of a global slowdown.
Exports to Africa between April and August jumped 41.6 per cent to $22.17 billion in a year. Exports to Latin America surged 38 per cent to $8.24 billion during this period, according to the commerce ministry.
Analysts said the shipments to these two continents could increase in the coming years as the country is filling up a gap left by Covid-hit China though this gap right now is very small compared with Chinese trade with these two continents.
These shipments help the different sectors of the Indian economy cope up with the plummeting demand from the US and Europe.
Mineral fuels and oils (mainly refined petroleum) accounted for 19.1 per cent of total exports to Africa, followed by vehicles (10.4 per cent), pharmaceuticals (10.3 per cent) and cereals (8.5 per cent), reflecting a mix of essential and consumer goods.
Data showed that the country's exports to Africa remain concentrated in a few countries with South Africa, Nigeria, Egypt, Togo and Kenya accounting for 50.7 per cent of India's exports implying a need to expand the markets across other countries of the continent.
Ajay Sahai, DG and CEO of Fieo, said: "Since demand for low-value products is growing and India is emerging as a major supplier, driving on rising anti-China sentiments, the loss in exports of high-price or premium segments may be somewhat offset by it."
Analysts said India needs to increase its manufacturing exports to African countries leveraging the opportunity offered by the African Continental Free Trade Area (AfCFTA)agreement launched on January 1, 2021, offering a market of $3 trillion.
Exports to Latin America surged 53.8 per cent in August to $1.78 billion, primarily to Brazil. Exports to Brazilclimbed a massive 127 per cent in August to $1.12 billion and71 per cent to $4.66 billion in the first five months.
Exports of automobiles to Brazil registered a 43.6 percent increase in the first five months of the current fiscal and it offers a huge opportunity for the engineering sector considering the Latin American country is one of the most prominent automotive markets in the world, EEPC India chairman Arun Kumar Garodia said.
Garodia said that India'sengineering exports to Brazil reached its record high at $1.8billion in 2021-22 witnessing a compounded annual growth of as high as 20 per cent in the last four fiscals.
Meanwhile, exports to India's major markets are showing signs of a slowdown: Exports to the top market US grew just 4.7 per cent in August, while despatches to the EU rose 8 per cent in August.
Trade gain
■ Exports to Africa were up 42% in April-August
■ In the same period, exports to Latin America up 38%
■ India able to meet to a limited extent Chinese export shortfall in the regions