Donald Trump plays H1B staff wage card
The move could act as an impediment to on-shoring contracts and may push technology companies to consider hiring more local employees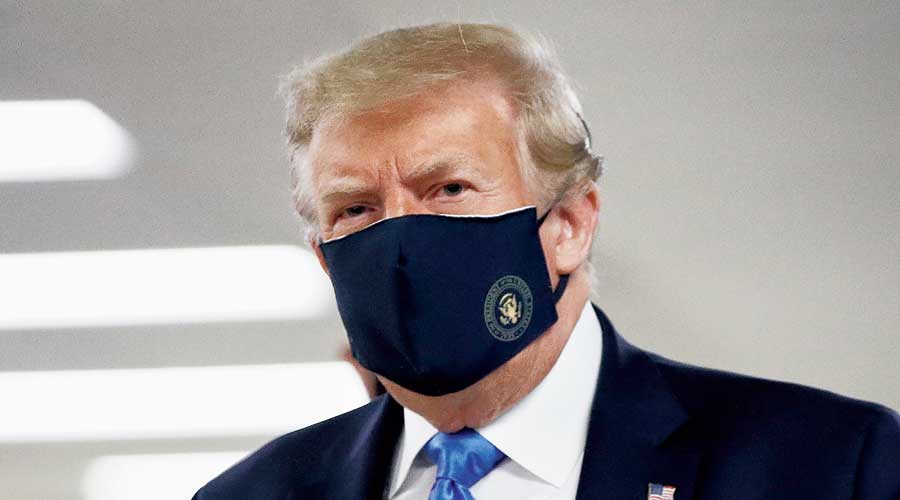 ---
|
Calcutta
|
Published 23.09.20, 01:14 AM
---
The US government is planning to raise the minimum wage for foreign workers under the H-1B visa programme ahead of the presidential elections in November. The move could act as an impediment to on-shoring contracts and may push technology companies to consider hiring more local employees.
According to Reuters, the White House budget office is reviewing a regulation that would raise the wages that employers must pay to H-1B visa holders. The move is aimed at bringing parity in a programme that otherwise permits US employers to underpay H-1B workers compared to US workers.
At present, H-1B employees are hired at four levels (entry, qualified, experienced, fully competent or supervisory) based on their education and experience. The US labour department determines the wages based on prevailing rates for specific employee roles in different regions of the country.
However, market observers and legal experts said increasing the minimum wages could make it difficult for businesses, especially in the IT sector, to meet the minimum wage threshold, effectively deterring companies from hiring workers on the H-1B visa.
US president Donald Trump faces re-election on November 3 and has made immigration a focus area of his campaign against Democratic challenger Joe Biden.
Nandini P. Nair, partner at US law firm Greenspoon Marder LLP, said: "The Trump administration is pursuing an aggressive agenda to revamp the H-1B programme ahead of the elections. If the rumour is correct that they will most likely force employers to pay a Level 3 Wage, most companies will not be able meet that threshold, especially small, mid-size and startup companies. The impact would be great and could force business to shut down or off shore the work outside the US."
"The proposal to hike the minimum wage of foreign workers is more of an election propaganda which will severely affect the foreign workers employed in the IT sector. Such a move will push for local hiring and will further tighten the rules of employment for foreign workers," said Sumit Batra, partner at India Law Alliance.
IT industry sources said that poll related cyclical risks have played a crucial role in the growth of the sector and IT services growth in India has moderated in each of the last three US presidential election years. Nasscom is internally discussing the potential impact if the decision comes through.
But most Indian IT companies such as TCS, Infosys, Wipro, TechM and HCL have started reducing their H-1B visa dependence in the last three years. Some of the firms have been hiring locally. US tech firms, however, have been a key recipient of H-1B visas in 2019.