Currency markets in turmoil
Rupee closed at a record low of 79.37 against dollar over fears of widening of CAD following an all-time high trade deficit in June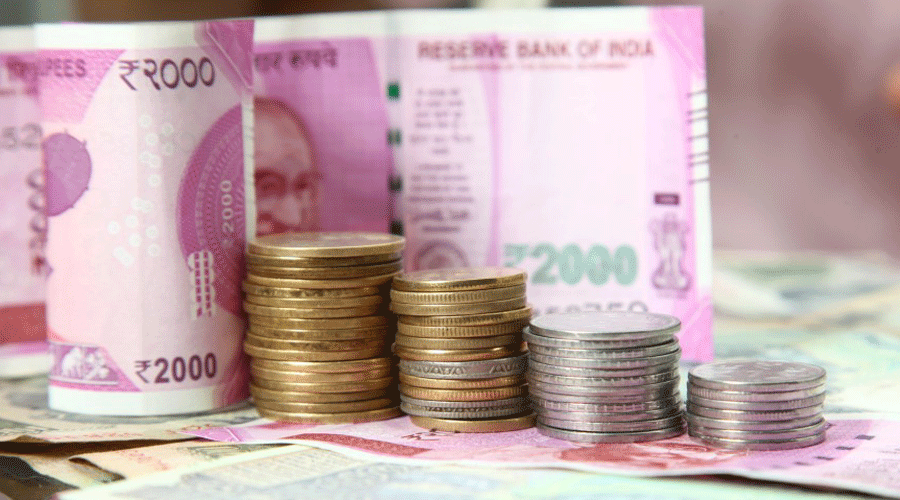 Representational image.
File photo
---
Mumbai
|
Published 06.07.22, 02:43 AM
|
---
Currencies worldwide were getting pinned down by the dollar as nations fight inflation by raising interest rates at the cost of hurtling towards a recession.
The euro slumped to a two-decade low on Tuesday as the latest surge in European gas prices added to the region's recession worries and a rebound in US Treasury yields sent the dollar on another tear.
Many currencies were under pressure. The euro's 1.2 per cent drop took it to its weakest since the end of 2002. Japan's yen was near 24-year lows again, while Norway's crown tumbled 1.2 per cent as gas workers there went on strike.
The rupee closed at a record low of 79.37 against the dollar on Tuesday over fears of the widening of the current account deficit (CAD) following an all-time high trade deficit in June.
A stronger greenback overseas also put pressure on the domestic currency.Economists said the risks of Europe backsliding into a recession were clearly growing after another big 17 per cent jump in natural gas prices in both Europe and in Britain looked set to push inflation even higher. India's trade deficit hit a record $25.63 billion last month on account of a steep increase in gold and crude oil imports.
Aditi Nayar, chief economist at Icra, said CAD could more than double to $30 billion in the first quarter of this fiscal following a steady uptick in the size of the trade deficit over the first quarter.
CAD at $13 billion had decreased to 1.5 per cent of GDP in January-March from $22.2 billion or 2.6 per cent of GDP in the third quarter of 2021-22.
The sequential decline in CAD was on account of moderation in trade deficit.
In the inter-bank forex markets, the domestic currency opened at 79.04 against the previous close of 78.95 to the dollar. After falling to an intra-day low of 79.38, it closed at 79.37.
Dilip Parmar, research analyst at HDFC Securities, said the rupee hit another record low because of the record trade deficit even as capital outflows weighed on the unit. Parmar said the risk of slowing exports and higher imports could continue in the near term because of a slowdown in global growth and a tighter monetary policy.
The rupee has depreciated 6 per cent against the dollar this year. India imports more than 80 per cent of its crude oil requirements, and a drop in the value of the domestic currency raises the import costs.
The strength of the dollar against other currencies also had its impact: the US Dollar Index which measures its strength against a basket of six other units was trading higher at 106.76 on Tuesday against the previous close of 105.14.
However, provisional data showed that foreign portfolio investors (FPIs) made net purchases of almost Rs 1,296 crore on Tuesday.