Crypto unicorn CoinDCX to scale up hiring
The cryptocurrency exchange in February announced it has reached a user base of more than 1 crore from 1.4 lakh users at the end of 2020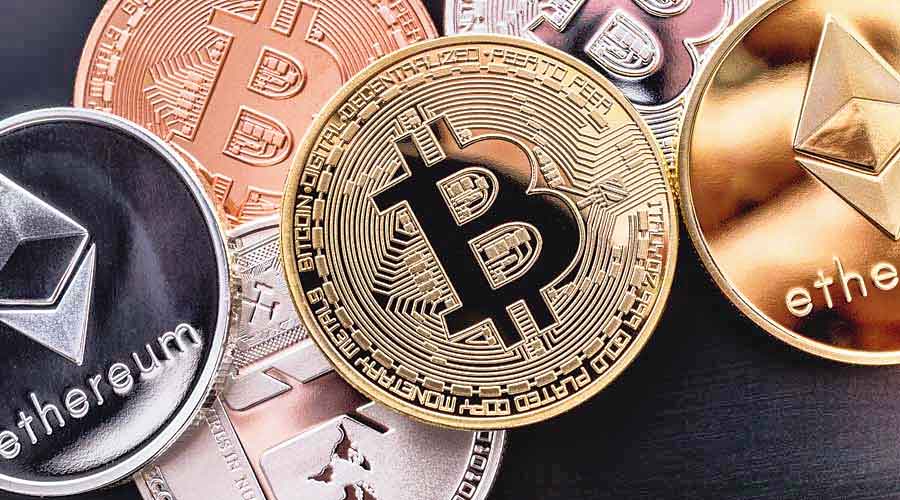 Mudita Chauhan, head, human resources at CoinDCX, said that there has been a major increase in headcount over the last one year.
File photo
---
Calcutta
|
Published 07.03.22, 04:15 AM
|
---
Crypto unicorn CoinDCX is bullish on talent acquisition as it looks to scale up its presence.
The cryptocurrency exchange in February announced it has reached a user base of more than 1 crore from 1.4 lakh users at the end of 2020. The rapid expansion of the user base has prompted the firm to expand its hiring programme.
Mudita Chauhan, head, human resources at CoinDCX, said that there has been a major increase in headcount over the last one year.
"Last year in March we were about 100 and today we have 350 employees. As the business scales up, we shall see a significant rise in headcount. Next year we should be more than double where we are today and the trend should continue over a period of time," said Chauhan.
"The huge visibility around crypto trading is pulling a lot of young people into the industry. But the underlying potential of the block chain technology and its use case not just for cryptocurrency trading and in the financial industry, but across other industries is also contributing to the heightened interest in the sector," Chauhan said.
"Even medical organisations are exploring options in block chain. So, there is a keen interest among young individuals to be part of something that will grow in a big way in the future," said Chauhan.
The hiring particularly in crypto exchanges has been focussed around areas such as developers, trade operations, customer service, risk, compliance and engineering.
"Large B2C companies need to have strong customer service. There is also a significant amount of back end technology development related to every trade. There is also compliance, legal and risk management, which are relevant as the regulations come through. We have looked at the kind of compliance framework that the other countries are following such as KYC, AML and transaction monitoring related processes and we have already started building capabilities around that," she said.
However, being a nascent industry in the country, there is a significant dearth of talent and a lot of current sourcing is from allied industries such as fintech and cybersecurity.
"Most of the talent has been in this space for less than 10 years and the majority of that in the last one and half years in India. There is a dearth of crypto specific talent. But we have also seen the interest and potential increase over the last few months," said Chauhan.
Certain startups such as Udemy have started courses on cryptocurrency and blockchain to develop talent in the sector.
A study by Nasscom estimates that cryptotech market jobs could increase from an estimated 55,000 at present to 6.9-8.7 lakh by 2030 on the back of a 14.1 per cent compounded annual growth rate of the industry.