Consumer inflation cools down
The retail inflation based on the consumer price index was 6.58% in February 2020 and 2.86% in March 2019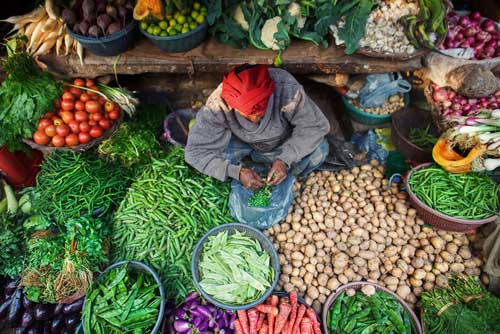 ---
---
Retail inflation dropped to a four-month low of 5.91 per cent in March, mainly because of a fall in the prices of food items, especially vegetables. However, it remained above the mid-point of the RBI's 2-6 per cent target range, data by the ministry of statistics showed.
The retail inflation based on the consumer price index (CPI) was 6.58 per cent in February 2020 and 2.86 per cent in March 2019.
The inflation in the food basket was 8.76 per cent in March 2020, lower from 10.81 per cent in the previous month. The drop was led by continued easing in vegetable prices.
Vegetables inflation stood at 18.63 per cent in March against 31.61 per cent in February. Inflation in food and beverages eased to 7.82 percent from 9.45 per cent in February. Agricultural commodities continued to see supply-side disruptions amid the lockdown.
Aditi Nayar, principal economist at Icra, said, "The CPI inflation finally nudged below the upper limit of the MPC's 2-6 per cent band in March 2020 on the back of the expected correction in food prices. However, this relief may be arrested in the immediate term, with a considerable likelihood of an uptick in urban retail inflation during the period of the lockdown, followed by a subsequent resumption of the correction in the CPI inflation as the situation normalises."
"The economy is caught in a low-inflation and no-growth phenomenon due to the lockdown. In the absence of any major economic activities, the fall in inflation below the upper band target of MPC after two months doesn't provide any guidance for monetary easing," Brickwork Ratings said.
While inflation in fuel rose in March, it is expected to fall in April because of low demand, along with a deflationary pressure on prices of non-essential items.