Airfare cap to be extended
The base minimum ticket price ranges from Rs 2,000 to Rs 6,500 and the maximum range from Rs 6,000 to Rs 18,600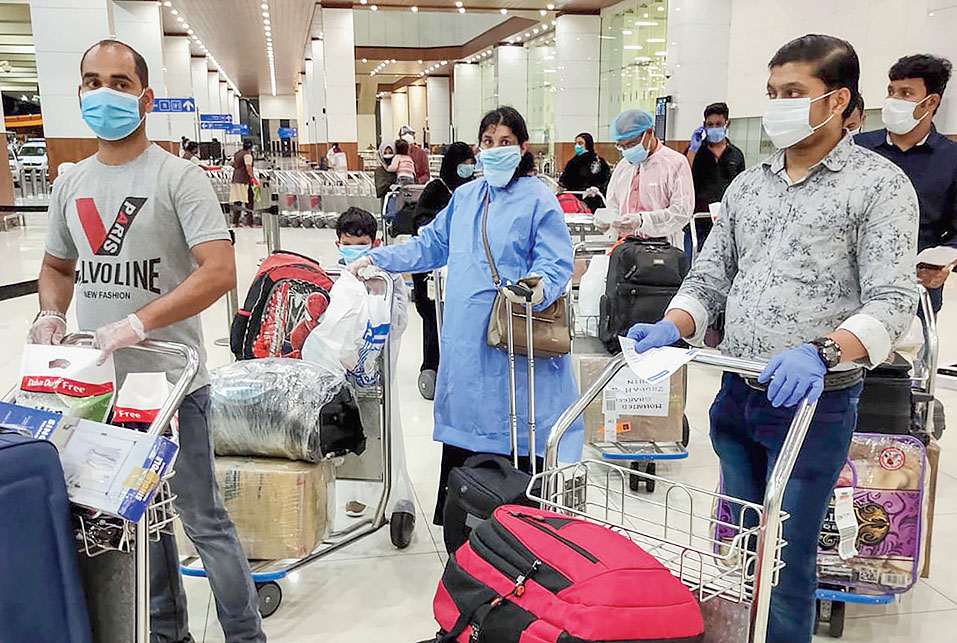 ---
---
The government-imposed upper and lower limits on airfares may be extended beyond August 24 depending on how the situation turns out, aviation secretary P. S. Kharola said on Saturday.
The government resumed domestic passenger flights from May 25 after nearly two months of suspension to combat the coronavirus outbreak, but placed lower and upper limits on airfares, depending on the flight duration. On May 21, it had said that these limits would be in place for a period of three months.
"Depending on how the situation turns out, the fare band may have to be adjusted beyond that (August 24) also. But right now, it is only for three months," Kharola said at a press conference here.
All air travel routes have been divided into seven sections based on the duration of flights, ranging from 40 minutes to 210 minutes. Fares are to be fixed on the basis of this flight duration.
The base minimum airfare ranges from Rs 2,000 to Rs 6,500 and the maximum range from Rs 6,000 to Rs 18,600.
On the resumption of international flight operation, civil aviation minister Hardeep Singh Puri said the decision to resume operations will be taken as soon as countries ease restrictions on the entry of foreign nationals.
The minister mentioned that destination countries have to be ready to allow incoming flights. "Globally the situation is far from normal," he added.
Puri said India's domestic aviation is operating at 33 per cent capacity at present and when the percentage reaches 50 per cent more routes and flights will be added.
"We will start a few flights to new destinations and further increase the number of flights. I expect domestic flights will be back to pre-Covid levels between Diwali, which is in November, and December," Puri said.
Explaining the slow increase in flight operations, director-general of civil aviation, Arun Kumar, explained that the flights will increase once hub airports such as Mumbai and Bangalore open up.
"The domestic flight numbers will see exponential growth after these big airports open up," said Kumar.
Meanwhile, the government on Saturday announced that it has allowed Indian airlines to operate over 1,000 flights under the two phases (3 & 4) of the Vande Bharat Mission.