Coal India floats import tender
Public sector company said the import is on behalf of the state gencos and IPPs for the July-September period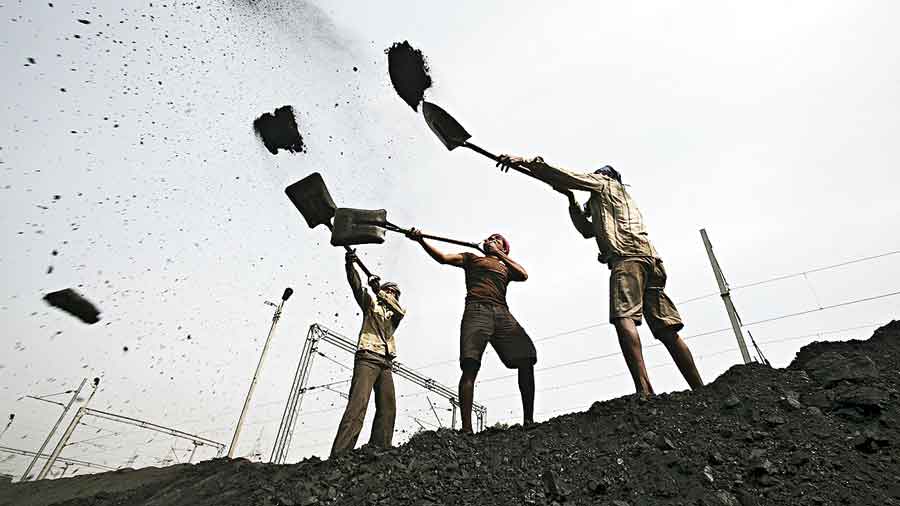 Representational Image
File Photo
---
Calcutta
|
Published 10.06.22, 03:08 AM
|
---
Coal India on Thursday said it has received indents (orders) to import coal from seven state power generating companies and 19 independent power producers for a total of 2.416 million tonnes (mt) — prompting the miner to float an international tender.
The public sector company said the import is on behalf of the state gencos and IPPs for the July-September period of the current financial year. Gencos from Punjab, Gujarat, Tamil Nadu, and Jharkhand have placed their indents in the first round.
From Bengal, both CESC and WBPDCL have jumped the bandwagon amid the central government mandate. The coal import tender comes at a time the power ministry has issued directives to coal-based power plants to import coal to the extent of 10 per cent of their requirement for blending purposes.
The government has nominated Coal India as the centralised agency to facilitate the import.
Accordingly, Coal India's board on June 2, 2022, approved the issuance of two international tenders for the sourcing coal from overseas — a short-term tender and a medium-term tender. The first short-term tender, which was floated on Wednesday, is source agnostic. This means that coal can be sourced from any country.
The last date for receiving  bids is June 29. Coal India said that after the price discovery, it will execute the contract with the successful bidder for the supply of coal.  The miner would then enter into a back-to-back agreement with the state gencos and IPPs to whom the coal has to be supplied.
The imported coal will be routed through nine ports located on the east and west coasts and the successful agency selected through the bidding process will deliver coal at the doorsteps of state gencos and the IPPs.
Coal India further said there was a provision in the tender to accommodate a variation of above or below 30 per cent of the bid quantity. Some generating companies had initially showed reluctance to import coal for blending because of a lack of clarity on compensation on account of blending with imported coal.
However, the union power ministry said that to enable adequate cash flows for the gencos importing coal, the provisional billing will be done weekly. The procurers which are typically distribution companies will have to pay at least 15 per cent of the provisional bill within a week from the date of receipt of the bill.
In case of default, gencos can sell 15 per cent power to the exchanges.