Chinese ban on Australian coking coal to benefit Indian steel makers
India's steel players have increased imports at 4% month on month and 19% m-o-m higher in September 2020 and October 2020, respectively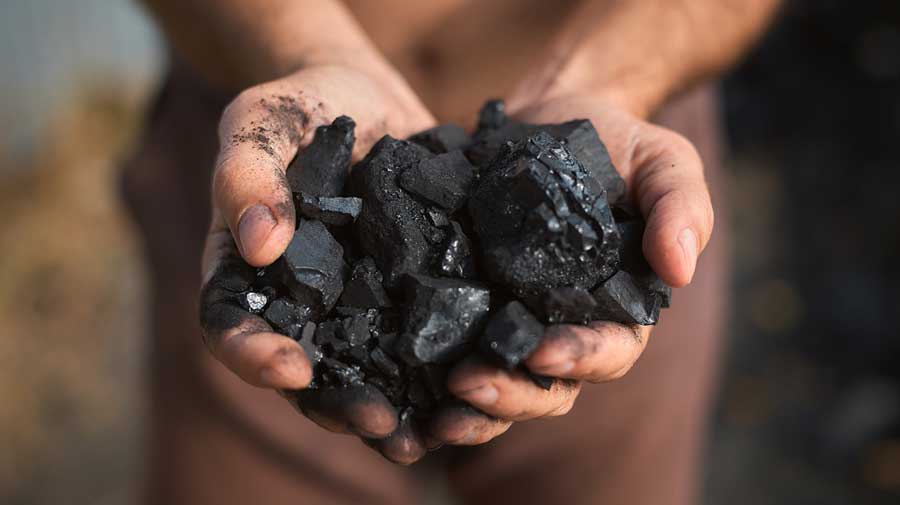 ---
---
The Chinese ban on Australian coking coal is expected to benefit Indian steel makers such as Tata Steel and JSW as the input raw material cost would remain low in the near term and boost domestic production.
The cost of production for India's steel producers using the blast furnace route would remain contained in the near term, supported by the negative bias on coking coal prices because of China's ban on Australian coking coal.
Softer coking coal prices shall directly support EBITDA/tonne accretion of around Rs 2,600 over 2020-21 for companies using the blast furnace route, India Ratingsand Research (Ind-Ra) said in a research report. EBIDTA stands for earning before interest, depreciation, tax and amortisation.
Such companies are likely to have cut the cost of steel production around Rs 1,800 per tonne year-on-year in the second half of the fiscal, supported by the reduced cost of coking coal of around Rs 7,300 per tonne in the second half compared with Rs 9,100 per tonne in the corresponding period a year ago and Rs 10,000 per tonne in 2019-20.
Chinese newspaper Global Times has said that China's National Development and Reforms Commission had authorised the lifting of import controls on coal from all countries except for Australia.
According to research and consultancy firm Woodmac, typical volumes to China are between 6 million tonnes and 10 million tonnes (thermal and metallurgical combined) but the estimated shipments were only 0.4 million tonnes (mt) in November.
The implication of the Chinese ban on metallurgical (met) coal will be greater than on thermal coal because the volume of imported metallurgical coal is over 10 per cent of the seaborne market, while for thermal coal, it is less than 5 per cent.
"Around 20 per cent of Australian met coal exports now have an uncertain future," Woodmac added. Trade flows will shift now, as Australian coal firms look for new homes and higher volumes of non-Australia coking coals move to China.
Ind-Ra said it expects Australia premium hard coking coal (HCC) CNF prices would be around $120 per tonne for the rest of the fiscal compared with $111 per tonne in November and $125 per tonne for the eight months of the fiscal. The rating agency has assumed there would be no weather-related disruptions.
China and Australia have been the largest coking coal traders. China imports 40 per cent of the coking coal, while Australia exports 65 per cent of coking coal in the world.
Despite China's healthy steel production growth of 7 per cent in the first seven months of the fiscal compared with 6 per cent growth in the previous year and 10 per cent in 2018-19, its coking coal imports have significantly reduced by 12 per cent against an increase of 14 per cent in the last fiscal, reflecting the country's increased reliance on domestic coking coal.
Considering the low coking coal imports by China, an excess supply would build up unless Australian miners reduce their output considerably.
Ind-Ra said it expects prices would remain soft although other major coking coal importers such as India, Japan and South Korea's production levels have recovered to pre-Covid levels.
Coking coal import prices plunged to a 52-month low by mid-November 2020, declining 27 per cent since early-October 2020, because of the reports of a verbal ban on Australian coal imports by China and in anticipation of an oversupply in the global market.
Australian premium HCC prices have been under selling pressure as spot demand in Southeast Asian markets remained weak. China coking coal imports reduced 6 per cent month-on to 6.72mt in September 2020, despite production remaining stable.
As Chinese end-users are likely to increase their domestic coal production or import coking coal from countries such as Indonesia, Russia, Canada and the US, Indian buyers would gain more bargaining power with Australian coking coal.
India and China have been the largest consumers of Australian coking coal, competing with each other and composing 25 per cent and 24 per cent respectively, of Australia's metallurgical coal exports.
Indian steel players have increased imports at 4% month on month and 19% m-o-m higher in September 2020 and October 2020, respectively, and this is indicative of strong domestic steel production in the coming months. Furthermore, the low coking coal prices have incentivised domestic steel players to increase imports.