Bond rates take a tumble worldwide
The US treasury yields fell to multi-year lows on Mario Draghi's comments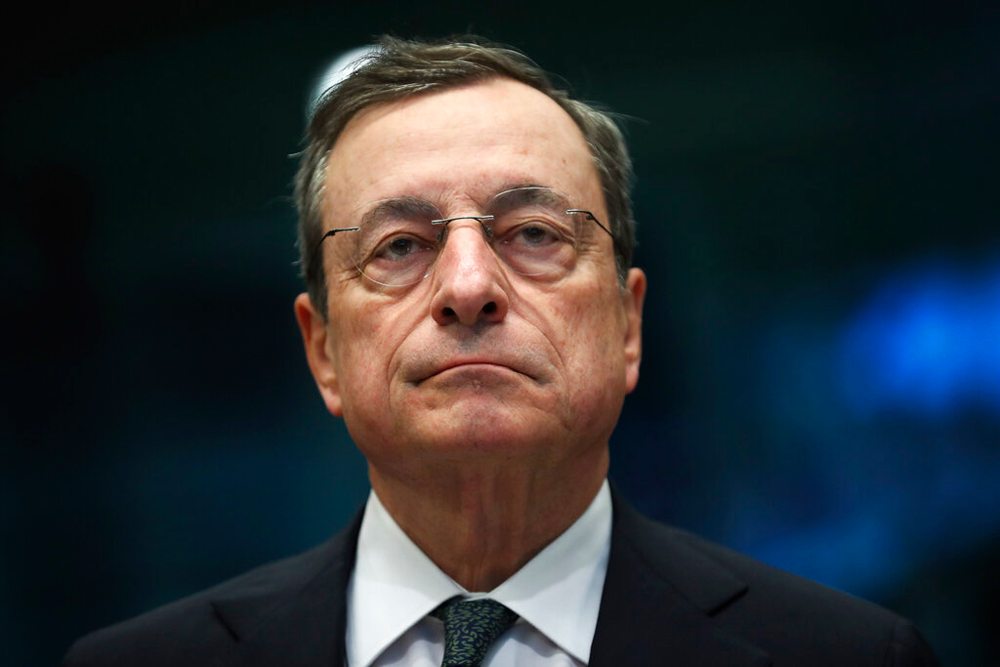 ---
|
Mumbai
|
Published 18.06.19, 07:15 PM
---
Bond rates worldwide fell on Tuesday, triggered by stimulus signals from European Central Bank president Mario Draghi, with the Eurozone struggling with low inflation and slow growth.
The US treasury yields fell to multi-year lows on Draghi's comments at the bank's annual meet at Sintra, Portugal.
The 10-year German bonds slipped six basis points to -0.308 per cent, a new record low. Yields on benchmark Italian notes fell as much as 16 basis points to touch 2.14 per cent, the lowest since May 2018, while Austrian 10-year yields declined below zero.
French and Swedish 10-year bond yields also turned negative for the first time.
However, the yields rose after US President Donald Trump tweeted that he would meet Chinese President Xi Jinping at a G-20 summit next week, raising hopes for an end to the US-China trade war. Bond prices and interest rates are inversely related.
Other US government bonds also recovered. The 30-year paper was at 2.5596 per cent compared with 2.513 per cent reached earlier, the lowest since October 2016.
Yield on the more policy-sensitive two-year note stood at 1.8622 per cent compared with as session low of 1.805 per cent. Trump's remarks also boosted global equities. Earlier in the day, Trump came down hard on Draghi for his stimulus proposal
"Mario Draghi just announced more stimulus could come, which immediately dropped the euro against the dollar, making it unfairly easier for them to compete against the USA," Trump wrote on Twitter. "They have been getting away with this for years, along with China and others."
With four years of unprecedented stimulus to revive the euro zone economy slowly bearing fruit, the ECB had been preparing markets for policy tightening, dubbed "normalisation" — only to see a global trade war derail its plans within months.
RBI move
The RBI on Tuesday said it would infuse Rs 12,500 crore of liquidity through the purchase of government bonds. It would purchase five government bonds under open market operations on June 20.
With just four months left of his term, the slowdown is also a threat to Draghi's legacy. His comments in 2012 to do "whatever it takes" to save the euro is widely credited with holding together the currency bloc during the darkest days of its sovereign debt crisis.

With inputs from agencies