Shashi Panja invites foundry sector in state
There is a huge area which has been identified for JSK phases 1 and 2, says Bengal industry minister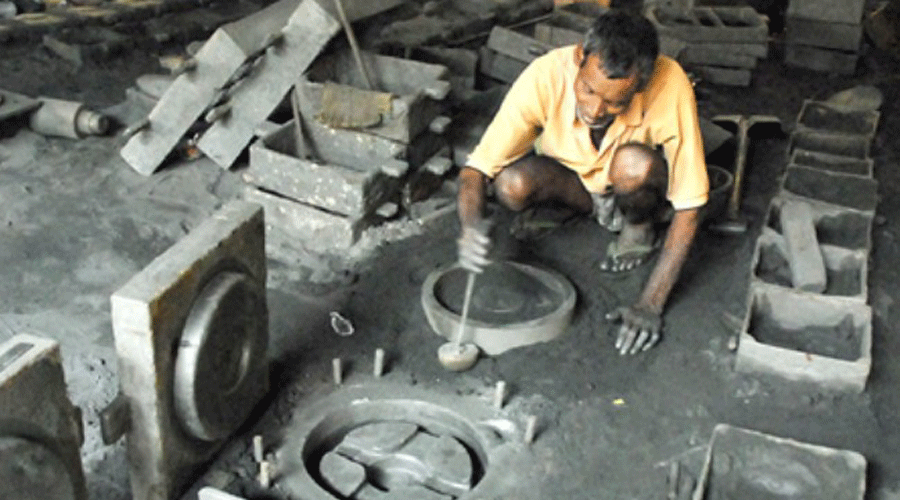 The industry hasurged the government to consider lowering the power tariffs of the state utility, which ishigher than that of DVC.
File picture
---
Calcutta
|
Published 14.12.22, 02:10 AM
|
---
Bengal industry minister Shashi Panja has invited the foundry sector in the state to consider setting up new units at the state's proposed integrated manufacturing cluster at Raghunathpur in the Purulia district.
The state government has launched the Jangal Sundari Karmanagari project under which over 2,400 acres of industrial land of the WBIDC will be developed as an integrated manufacturing cluster in phases based on an industrial township model.
"There is a huge area which has been identified for JSK phases 1 and 2. When you have this huge area which is identified for iron and steel, it is quite automatic that along with the large industries we will also be looking for foundries," the minister said at a programme of the Institute of Indian Foundrymen (IIF) on Tuesday.
"If you don't have a strong foundry sector, you cannot have a large manufacturing industry either," she said.
"At present, Bengal occupies 5.5 per cent of the national turnover to the tune of Rs 5,000 crore in the foundry and forging sector. The sector is expected to grow at the rate of 20 percent CAGR in the next 5 years to achieve a turnover of nearly Rs 13,000 crore, leaving scope for potential investment of Rs8,000 crore in the state," said Vijay S. Beriwal, past president of IIF and chairman of the Eascon 2022 organising committee.
Beriwal said that the Foundry Cluster Development Association's 900 acres foundry park at Ranihati is expected to reach its capacity in the next 3-5 years and could attract an investment of Rs 3,000 crore. 
With energy being a key raw material, the industry has urged the government to consider lowering the power tariffs of the state utility, which is higher than that of DVC.