Bank employees family pension to be raised to 30% of last drawn salary of deceased
The spouse or a nominee of the deceased will get a monthly pension of Rs 30,000 per month to Rs 35,000 per month against a maximum of Rs 9,284 per month at present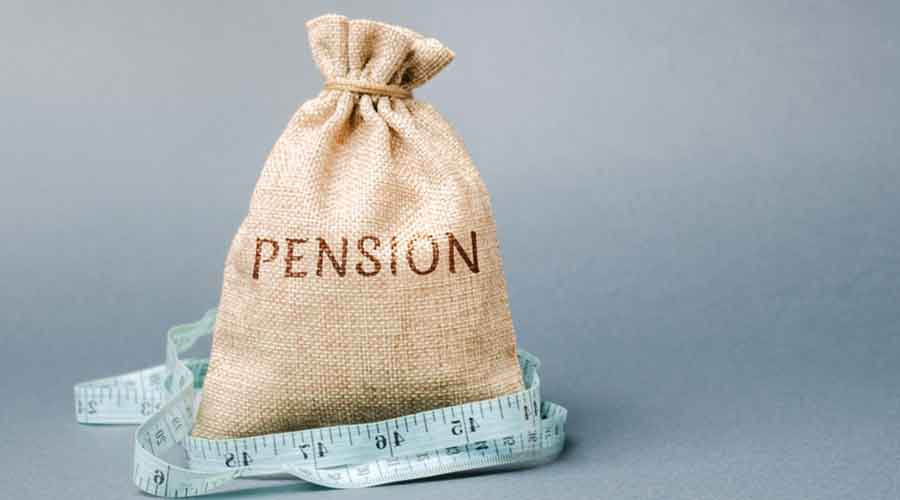 Representational image.
Shutterstock
---
New Delhi
|
Published 26.08.21, 02:16 AM
|
---
The Centre on Wednesday said the family pension of bank employees would be raised to 30 per cent of the last drawn salary of the deceased. 
The spouse or a nominee of the deceased will get a monthly pension of Rs 30,000 per month to Rs 35,000 per month against a maximum of Rs 9,284 per month at present, financial services secretary Debasish Panda said in Mumbai on Wednesday.
"The cap has been completely removed and a uniform slab of 30 per cent at the last-drawn salary will be entitled as family pension," Panda told reporters here, admitting that the earlier levels were "paltry". 
However, the sum refers to the highest pension slab. The revised pension amount will range from Rs 8000 per month to a sum which could be as much as Rs 40,000 per month, C.H Venkatachalam, general secretary of the AIBEA claimed. The union leader said there were about 75,000 family pensioners. 
Besides, bank contribution to employees' pension under the new pension scheme (NPS) has been raised to 14 per cent of salary from 10 per cent, while employee contribution stays the same at 10 per cent of salary. NPS is for employees who have joined after April 2010, and will benefit 60 per cent of staff. 
Panda has accompanied finance minister Nirmala Sitharaman to Mumbai, where the FM is reviewing the performance of PSU banks.