5-fold leap in risk funding by RBI
Twin fears: Geo-political worry and bad asset concern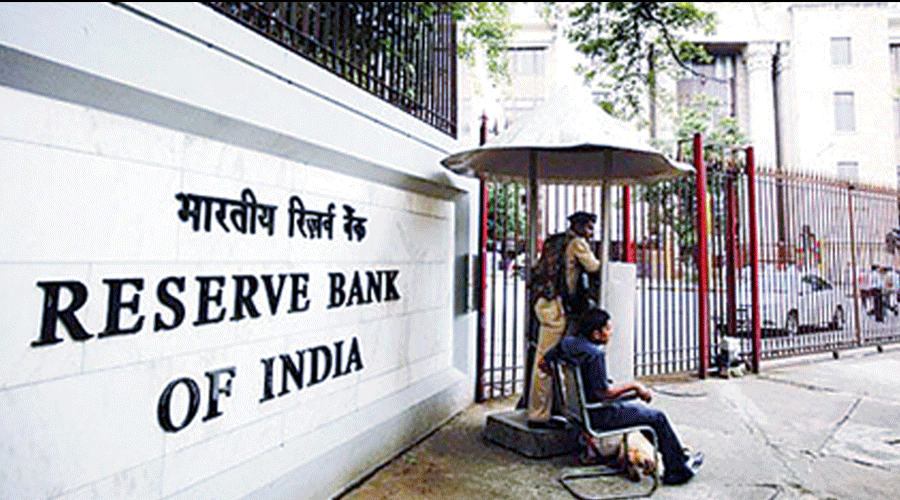 Reserve Bank of India
File picture
---
Mumbai
|
Published 28.05.22, 01:01 AM
|
---
The Reserve Bank of India (RBI) in its annual report said it has transferred more than Rs 1.14 lakh crore to its contingency fund (CF) in 2021-22, a massive 453 per cent increase over the preceding year as some of the assets such as bonds took a hit in a volatile global environment.
The sharp rise in CF was the main reason behind the drop in the transfer of surplus to the Centre at Rs 30,307 crore for the accounting year 2021-22 against Rs 99,122 crore in the July 2020-March 2021 period.
CF is a specific provision meant for meeting unexpected and unforeseen contingencies, including depreciation in the value of securities, risks arising out of monetary or exchange rate policy operations, systemic risks and any risk arising on account of the special responsibilities bestowed upon the RBI.
According to the RBI's annual report for 2021-22, the balance in CF increased nearly to Rs 3.11 lakh crore from Rs 2.85 lakh crore in the previous year. The key reason behind the surge in CF provision was the fall in the Investment Revaluation Account-Foreign Securities (IRA-FS).
While the RBI holds foreign securities such as US treasuries, these instruments are marked-to-market on the last business day of each week ending Friday and the last business day of each month — with the unrealised gains or losses that arise transferred to IRA-FS.
The RBI disclosed the balance in IRA-FS decreased from Rs 8,853.67 crore as on March 31, 2021 to (–) Rs 94,249.54 crore as on March 31, 2022 because of an increase in yields across  maturities for all major markets.
Under the current policy of the RBI, the debit balance of Rs 94,249.54 crore in IRA-FS was adjusted against CF on March 31, 2022, thereby leading to the rise in the provision.
The lower payout to the government as dividend came even as the size of its balance sheet increased Rs 4.8 lakh crore, or 8.46 per cent to Rs 61.9 lakh crore. A highlight was the rise in  gold holding: as on March 31, 2022, total gold held was 760.42 tonnes, up from 695.31 tonnes as on March 31, 2021.