Grim routine: Exploring the 'other'
Several artists at Experimenter's group show in Art Basel's recent online presentation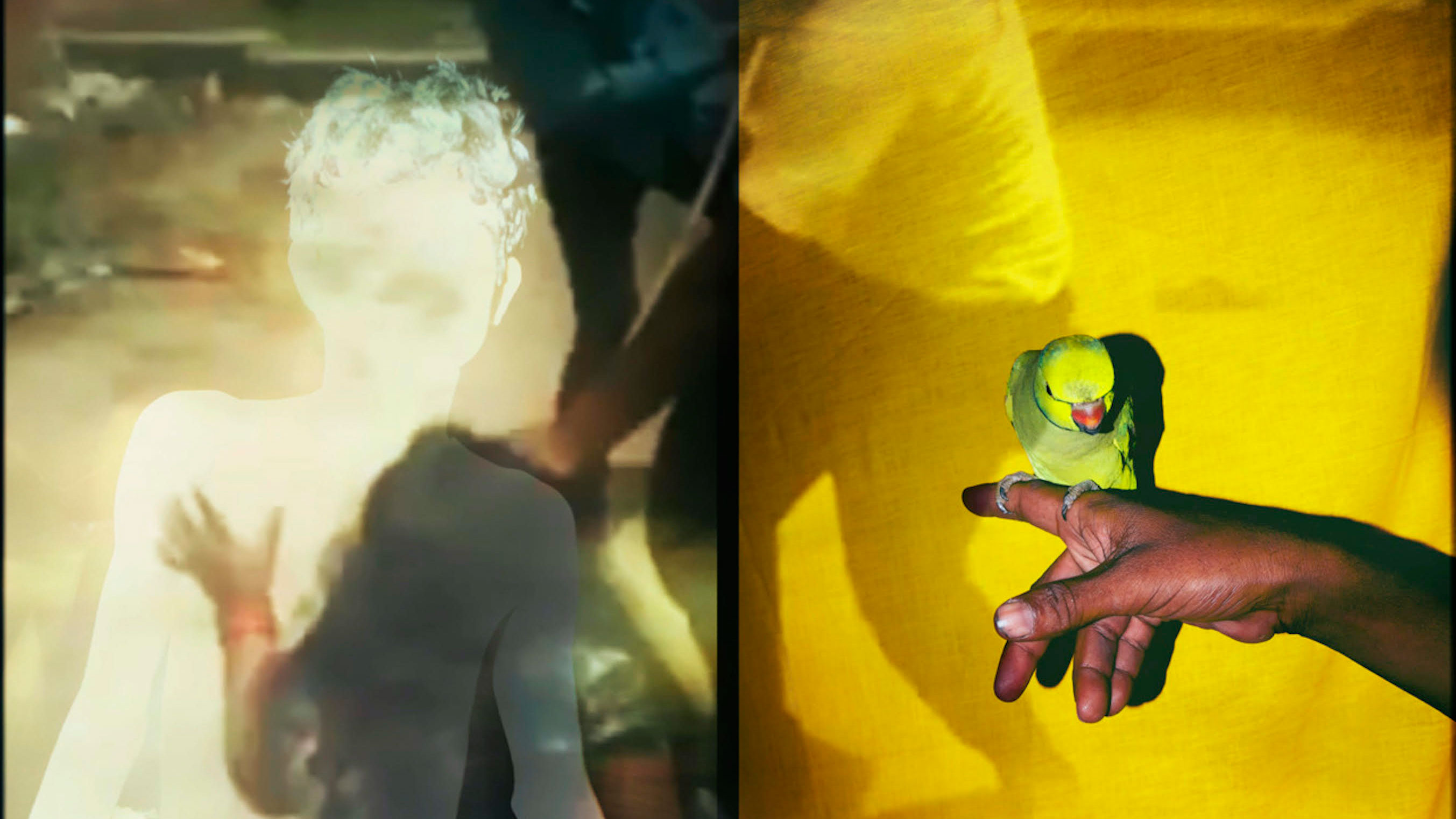 ---
---
When her lens casts its deadpan gaze on guard rails, or intercoms, or files, the Pakistani artist, Bani Abidi, seems to scan power structures and the ubiquitous mechanisms of surveillance and control devised to preserve them. In three of her works, seen at Experimenter's group show in Art Basel's recent online presentation, the divide between the common citizen on the one hand and the elite and the State Leviathan on the other, takes on a grim normality that no one questions. Because it's so everyday. Everywhere.
Trendily striped street barriers keep the public in check; inscrutable intercoms screen unwanted outsiders; and the slim folders that extract personal information for visa authorities — displayed like an austere Agnes Martin series — summarize the vulnerability of applicants as unseen powers take inexplicable decisions about them. No less chilling in its nonchalance is A Table Wide Country, that suggests how children's tabletop war games with toy soldiers don't sublimate man's appetite for aggression towards those deemed the 'other', but perhaps whet it for later life.
And if 'othering' is part of state policy, as it is in Israel, a video taken secretly by a Palestinian family in Jerusalem, and included among the three works by the Bombay-based collective, CAMP, highlights two aspects of how it works: excavations to legitimize majoritarian claims over land (which discovered Roman ruins in this case); and the arbitrary appropriation of the private residences of marginalized communities. For security reasons, of course! Lest the perspective in Al Jaar Qabla Al Daar be put down to Palestinian bias, it must be remembered that Susan Nathan's Other Side of Israel hardly says anything different.
Yesterday's victims morphing into today's perpetrators becomes a routine irony when perceptions, increasingly shaped by the persistent assault of hyperreality, replace enquiry. No wonder Delhi-based photographer, Sohrab Hura, resorts to a Kafkaesque allegory in The Lost Head and the Bird to capture its absurdity (picture). The incessant, staccato bombardment of fragmented images and sounds, loaded with horrifying references, follows the story of a woman's stolen head. Stolen head? Well, yes, why not? Hijacking heads with religious and political rhetoric is also quite routine, isn't it?