Musicians are presenting their creative side during the most challenging of times
Here are a few singles and EPs to add to your playlist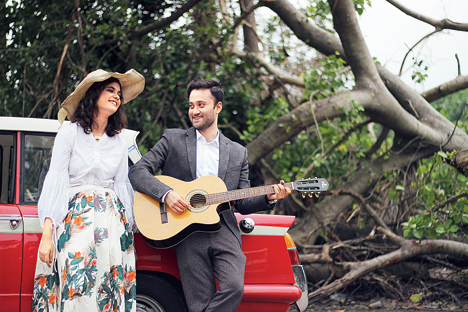 Aaryan Banthia: Hey Betty
Sourced by the Telegraph
---
Published 27.09.20, 06:22 PM
|
---
Music soothes the soul and although the pandemic has been a bummer for the entire world, musicians have used the time to produce and compose new songs and EPs. Here are a few singles and EPs to add to your playlist.

Ash Roy: Tesseract (EP)
Berlin-based techno artiste has put his free time to use to explore his creative side. With tours on halt for seven months now, Ash poured his heart into his new EP Tesseract, which released on September 21 (Soupherb Records). Drawing influence from the Berlin underground scene, the four-track EP — namely Tesseract, Spectral, Magnitude and Skyrocket — has a powerful, industrial and crisp sound and at the same time is groovy. Compared to his last EP with 8-Bit Culprit, Triptower, on this EP Ash has given each track a distinct character.
Artiste speak: "I wanted to step out of the minimal zone and lean more towards techno, so I just went with the flow. I definitely kept the focus on acid-synth lines which were groovy at the same time. After I was done with the tracks I realised that each track has a unique characteristic, so I released all four as an EP," he said.
Listen on: All streaming platforms

DJ Ritzzze: Gud Naal ishq mitha remix
Rittesh Sikri, aka Ritzzze, has produced a new street-style version of the song Gud naal ishq mitha (Saregama Music) with his "fellow boys" EMP (Electronic Monsterzz). Gud naal ishq mitha is one of the top Bolly songs that plays out during weddings but Ritzzze's new remix packs a punch with influences from the '90s indie-pop scene and Bally Sagoo and has a moombahton kind of vibe. The street-style touch? The drop of the song includes Ritzzze's signature flute and thumri  samples with heavy beats. Although Ritzzze added his touch to the song, he was able to retain the original vibe of the track.
Artiste speak: "We have taken a risk coming up with a remix of this song. Because the song is a cult hit, everyone loves it and for us to play around with it... there is always that uncertainty that people may not like it," he said.
Listen on: YouTube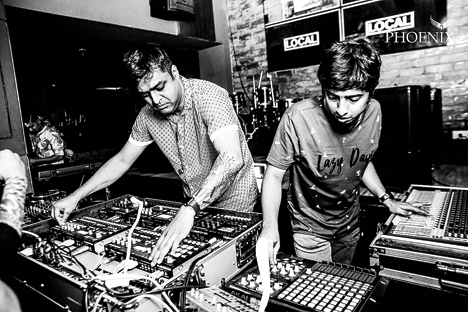 Hybrid Protokol: Sounds In Place II (album)
Hybrid Protokol, aka Aneesh Basu and Soumajit Ghosh, are set to launch a continuation of Sounds In Place I (2018). The November release takes a different turn sonically. While the first album concentrated more on high energy and an adrenaline rush, the second album is more of electronica and break beat that not only suits the dance floor but is good for listening pleasure as well. Associating the album with Proton Music (a music streaming platform), Hybrid Protokol has upped the seven-song album with their musicality and versatility, which hovers around underground and commercial music. The release has tracks like Solar Dust, All Gone... all Wrong, Explorations, Iris and Evo Invasion along with the remixes of Tetsuo (from the first album) and Lost in Hejaz (second album) done by Chennai-based duo, Objecktz.  
Artiste speak: "On this album, we have expressed ourselves through our music but the musicality and emotions are expressed through our synth and drum machines," said Aneesh Basu.
Listen on: protonradio.com and other streaming platforms

Aaryan Banthia: Hey Betty
A song is enjoyable if the listener can relate to it. Aaryan Banthia, an indie artiste from Mumbai, released his first country song, Hey Betty, which is about young love. Drawing inspiration from the likes of Kenny Rogers and Dire Straits, Aaryan picked up one of his old guitars and the intimate tone of the instrument helped his composition along with his childhood memories. Aaryan is trained in Hindusthani classical music and is used to composing pop music with different elements. This is his first attempt at country music.
 
Artiste speak: "The trends of rap and remixing old songs is becoming a little monotonous. If there is not something new in your music, people will not listen. This is why I always try to add new elements in my sounds," said the country music fan.
Listen on: YouTube