US headed for more layoffs as Trump stalls stimulus talks
An estimated one of every seven small businesses had shut down permanently by the end of August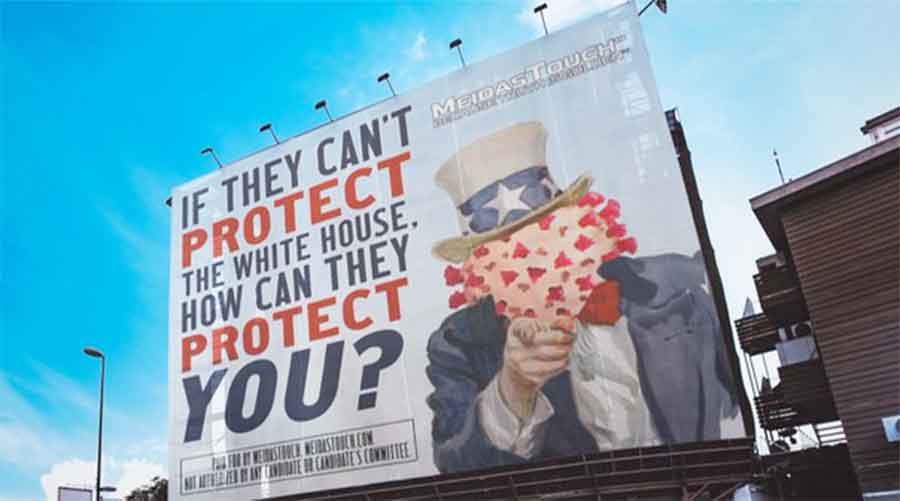 ---
Washington
|
Published 08.10.20, 01:24 AM
|
---
Here is the situation the US economy faces, with a month to go before Election Day: Job growth is stalling. Layoffs are mounting. And no more help is coming.
American households and businesses have gone two months without the enhanced unemployment benefits, low-interest loans and other programmes that helped prop up the economy in the spring. And now, after President Donald Trump's announcement on Tuesday that he was cutting off stimulus negotiations until after the election, the wait will go on at least another month — and very likely until the next presidential term starts in 2021.
It could be a dangerous delay. Already, many furloughs are turning into permanent job losses, and major companies like Disney and Allstate are embarking on new rounds of layoffs. The hotel industry is warning of thousands of closures, and tens of thousands of small businesses are weighing whether to close up shop for good. An estimated one of every seven small businesses in the US had shut down permanently by the end of August — 850,000 in all — according to data from Womply, a marketing platform. The deeper those wounds, the longer the economy will take to heal.
"The risk to waiting is that we may find ourselves in a place where we're unable to turn back, we'll hit a tipping point," said Karen Dynan, a Harvard economist and treasury department official during the Obama administration.
Jerome H. Powell, the Federal Reserve chair, argued that failing to act quickly carried risks for the economy. "Too little support would lead to a weak recovery, creating unnecessary hardship for households and businesses," he said. "Over time, household insolvencies and business bankruptcies would rise, harming the productive capacity of the economy and holding back wage growth."
The failure to provide that assistance will ripple through the economy. "The economy needs another round of fiscal support with aid to households, small and mid-sized firms and states," said R. Glenn Hubbard, a Columbia University economist. 
Stock indexes, which had risen in recent days on signs that negotiations might be making progress, dropped sharply after Trump's announcement. Several major Wall Street banks had said in recent days that they would downgrade their growth forecasts if talks stalled.
Trump may have been listening. In a series of tweets late Tuesday, he urged both Houses of Congress to "IMMEDIATELY" revive a lapsed loan programme for small businesses and to approve funds for airlines and another round of stimulus checks. It remained unclear if his tweets reflected a willingness to restart negotiations.
New York Times News Service