US, France urge Saudis to shed full light on case
The 2 leaders agreed that the Khashoggi affair should not be allowed to cause further destabilisation in West Asia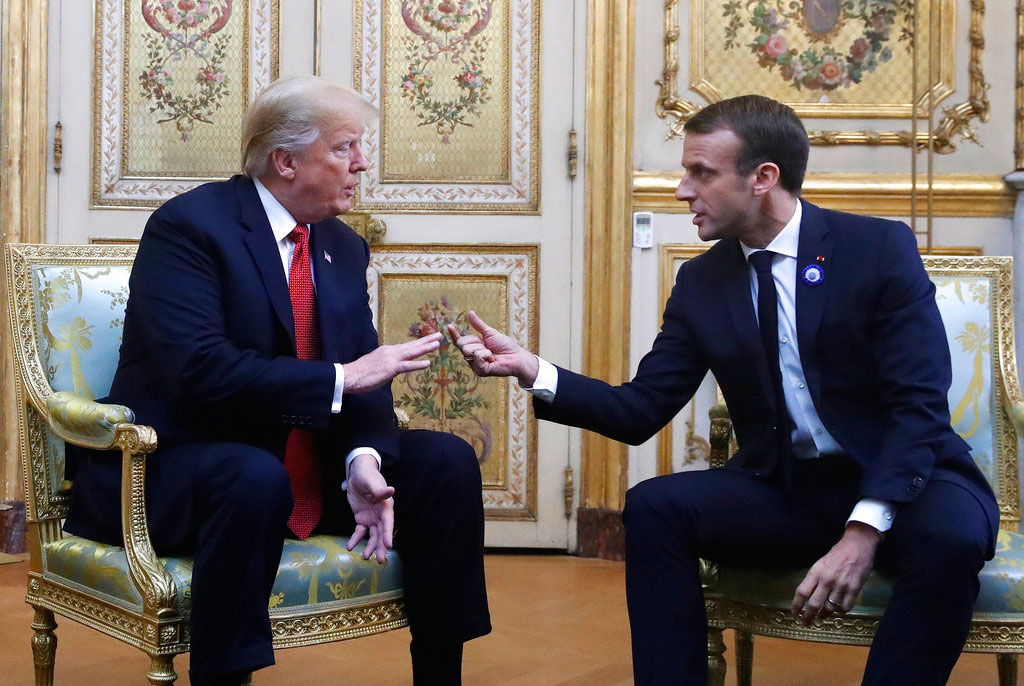 ---
Paris
|
Published 10.11.18, 08:00 PM
|
---
President Donald Trump and France's Emmanuel Macron agreed on Saturday that the Saudi authorities needed to shed full light on the murder in Turkey last month of Saudi journalist Jamal Khashoggi, a French presidency source said.
The two leaders also agreed that the Khashoggi affair should not be allowed to cause further destabilisation in West Asia and that it could create an opportunity to find a political resolution to the war in Yemen, according to the official.
Saudi Arabia, which has faces global criticism and potential sanctions over the murder of Khashoggi in its consulate in Istanbul, leads a coalition battling Houthi insurgents in Yemen.
The two leaders also agreed on Saturday on the need for more European defence spending, papering over an earlier Trump tweet that had described Macron's call for a European army as "very insulting".
Meeting for talks at the Elysee a day before commemorations to mark the 100th anniversary of the end of World War I, Macron welcomed Trump under rainy Parisian skies with a firm handshake.
Seated on gilded chairs in the ornate presidential palace, Macron placed his hand on Trump's knee and referred to him as "my friend", while Trump kept more distance.