US 'will act' to protect if China threatens its sovereignty, warns Joe Biden
United States accused China of violating American sovereignty and international law by sending spy balloon over the country and sensitive installations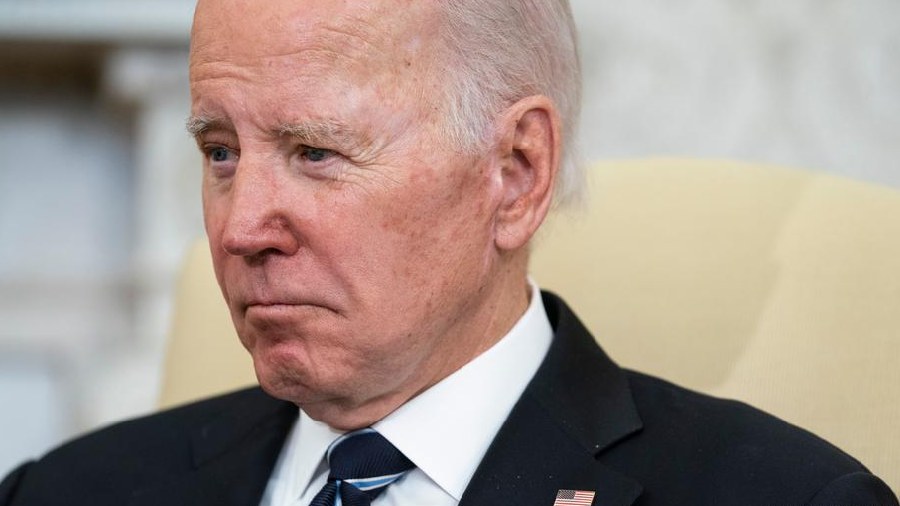 ---
Washington
|
Published 08.02.23, 04:53 PM
|
---
Amidst growing US-China tension over a suspected Chinese surveillance balloon, President Joe Biden has asserted that America "will act" to protect if Beijing threatens its sovereignty.
The US military downed a suspected Chinese spy balloon over the Atlantic Ocean off the coast of South Carolina last week, drawing a strong reaction from China which on Sunday warned of repercussions over America's use of force against its civilian unmanned airship.
"I am committed to work with China where it can advance American interests and benefit the world. But make no mistake: as we made clear last week, if China threatens our sovereignty, we will act to protect our country. And we did," Biden said in his second State of the Union address on Tuesday night.
The US has accused China of violating American sovereignty and international law by sending the surveillance balloon over the country and sensitive installations.
"Let's be clear: winning the competition with China should unite all of us. We face serious challenges across the world. But in the past two years, democracies have become stronger, not weaker," he said in his second State of the Union Address before a Joint Session of the US Congress.
President Biden mentioned China and his counterpart, Xi Jinping, at least seven times in his 72-minute address, focusing mainly on how the US was prepared to compete with an assertive Beijing while also seeking to avoid conflict.
Reacting to Biden's remarks, China on Wednesday said it does not fear competing with the US but is "opposed to defining the entire China-US relationship in terms of competition." "It is not the practice of a responsible country to smear a country or restrict the country's legitimate development rights under the excuse of competition, even at the expense of disrupting the global industrial and supply chain," Chinese foreign ministry spokesperson Mao Ning said at a daily briefing in Beijing.
China will defend its interests and the US should work with Beijing to "promote the return of bilateral relations to a track of sound and stable development," she said in response to questions.
In his primetime speech, which revolved around the theme of unity, Biden said two years into his administration, autocracies have grown weaker, not stronger.
"America is rallying the world again to meet those challenges, from climate and global health, to food insecurity, to terrorism and territorial aggression," he said in his address three months after Republicans took control of the House of Representatives.
"Allies are stepping up, spending more and doing more. And bridges are forming between partners in the Pacific and those in the Atlantic. And those who bet against America are learning just how wrong they are. It's never a good bet to bet against America," Biden said.
Biden said before he came to office, the story was about how China was increasing its power and America was falling in the world.
"Not anymore. I've made clear with President Xi that we seek competition, not conflict," Biden said, amidst applause.
"I will make no apologies that we are investing to make America strong. Investing in American innovation, in industries that will define the future, and that China's government is intent on dominating. Investing in our alliances and working with our allies to protect our advanced technologies so they're not used against us," he said.
"Modernising our military to safeguard stability and deter aggression. Today, we're in the strongest position in decades to compete with China or anyone else in the world," he said.
Except for the headline, this story has not been edited by The Telegraph Online staff and has been published from a syndicated feed.