Suu Kyi in genocide denial
Aung San Suu Kyi chided outsiders for not having an adequate understanding of Myanmar's complex ethnic and social makeup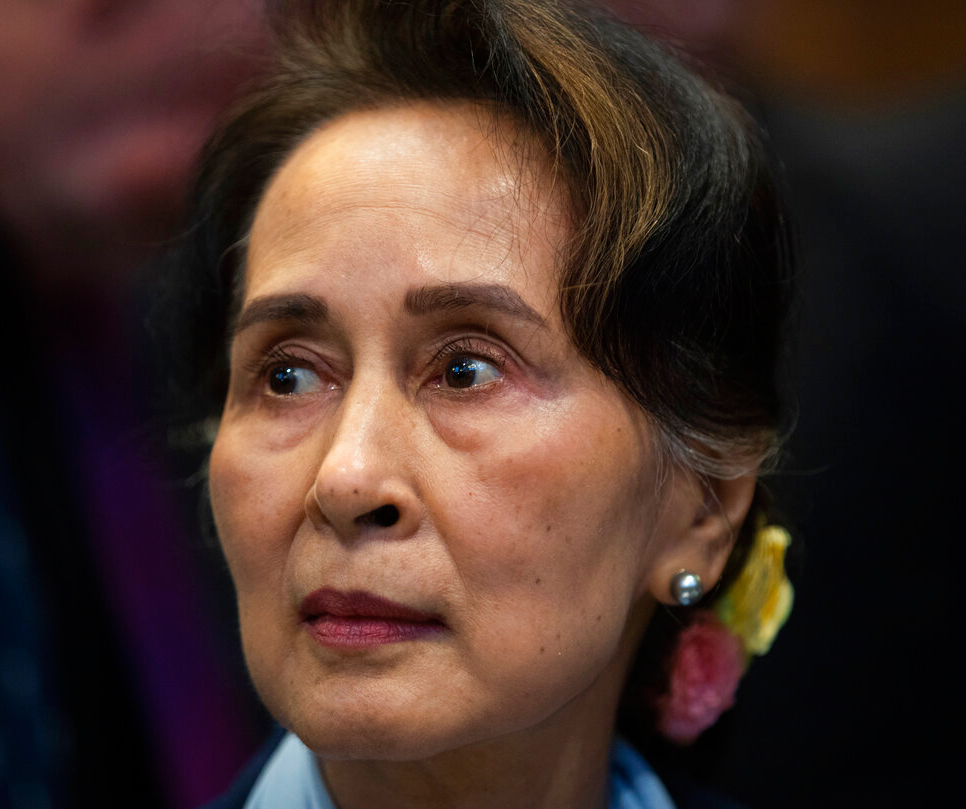 Myanmar's leader Aung San Suu Kyi waits to address judges of the International Court of Justice for the 2nd day of 3 days of hearings in The Hague, Netherlands, Wednesday, December 11, 2019.
(AP)
---
The Hague
|
Published 11.12.19, 09:00 PM
|
---
A day after Aung San Suu Kyi listened at the world's highest court in The Hague to testimony of the horrors inflicted upon the Rohingya Muslims of Myanmar — veils ripped off girls before their rapes, babies thrown to their deaths, hundreds of villages turned into kindling — the Nobel Peace Prize laureate on Wednesday defended her homeland from accusations of genocide at the International Court of Justice.
"Genocidal intent cannot be the only hypothesis," she said in day two of public hearings, adding that her country's own judicial system was investigating any possible crimes and would be reaching its own conclusions.
Presenting what many human rights experts have called some of the worst ethnic pogroms of this century as the result of "cycles of intercommunal violence going back to the 1940s", Aung San Suu Kyi chided outsiders for not having an adequate understanding of Myanmar's complex ethnic and social makeup.
While saying that it could "not be ruled out" that the Myanmar military may have used "disproportionate force", Aung San Suu Kyi criticised "impatient international actors" and said that "it would not be helpful for the international legal order if the impression takes hold that only resource-rich countries can conduct adequate domestic investigations and prosecutions".
The world has come to describe the forcible expulsion of more than three quarters of a million Rohingya Muslims from Myanmar since August 2017, which was accompanied by mass executions, arson and rape, as ethnic cleansing. UN officials have said the nation's military generals should be tried for the gravest crimes against humanity.
Aung San Suu Kyi said that a fact-finding group that she had assembled had collected the most comprehensive record of witness testimony. She did not mention that her government has prevented UN investigators from northern Rakhine, the epicentre of the violence.
In a lawsuit filed by Gambia on behalf of a group of Islamic countries, Myanmar stands accused of genocide at the International Court of Justice. Gambia's case relies on numerous witness and human-rights expert testimony.