Kyiv: Grain shortfall will be felt by July
Global food distribution networks, still recovering from the shocks of the pandemic, are now facing a new crisis as a result of Russia's invasion of Ukraine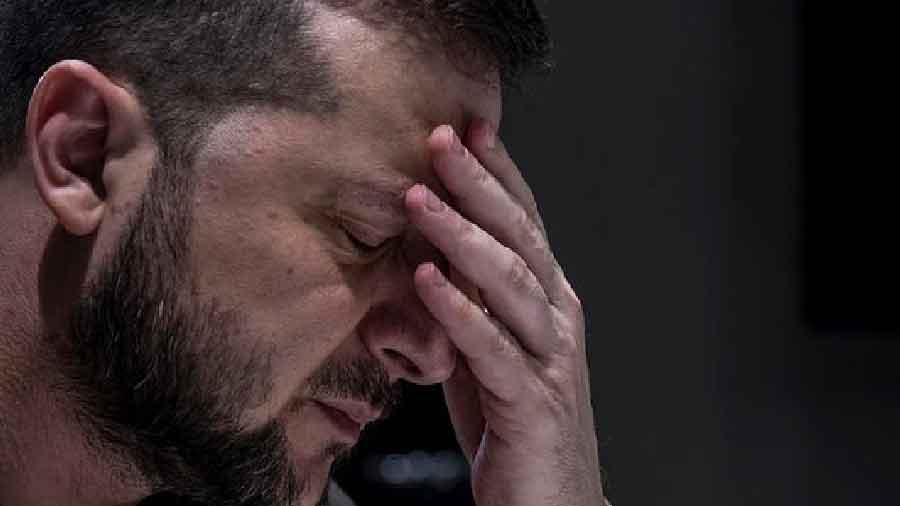 Ukrainian President Volodymyr Zelensky
File Picture
---
Lviv, Ukraine
|
Published 28.05.22, 02:08 AM
|
---
By midsummer, the world will start to feel the squeeze to food supplies and rising grain prices caused by Russia's blockade of Ukrainian sea exports, Ukraine's agriculture minister said on Thursday.
Global food distribution networks, still recovering from the shocks of the pandemic, are now facing a new crisis as a result of Russia's invasion of Ukraine under President Volodymyr Zelensky — the two countries that together supplied over a quarter of the world's wheat.
"Countries right now still have some reserves, and they are still under the general hope that somehow this will work itself out," the minister, Mykola Solskyi, said in an interview with The New York Times.
"But when they see in July or August that they are running out of grain, and that the prices are extremely high, then the world will start to show a lot of emotions," he said. 
"There will be problems because of it.
"Fears of a global food crisis are intensifying amid concerns that President Vladimir V. Putin of Russia is using food as a potent new weapon in the conflict.Russian forces, in addition to bombarding and seizing large swathes of Ukraine's fertile farmland, have taken over some ports and blockaded the remaining sea routes on the Black Sea used for exporting most of Ukraine's wheat, barley, corn, sunflower seeds and rapeseed oils.
New York Times News Service