Russia to 'further intensify' assault, says defence minister
Statement claims that combat was being stepped up to stop Ukraine from shelling civilian areas in Kremlin-occupied territory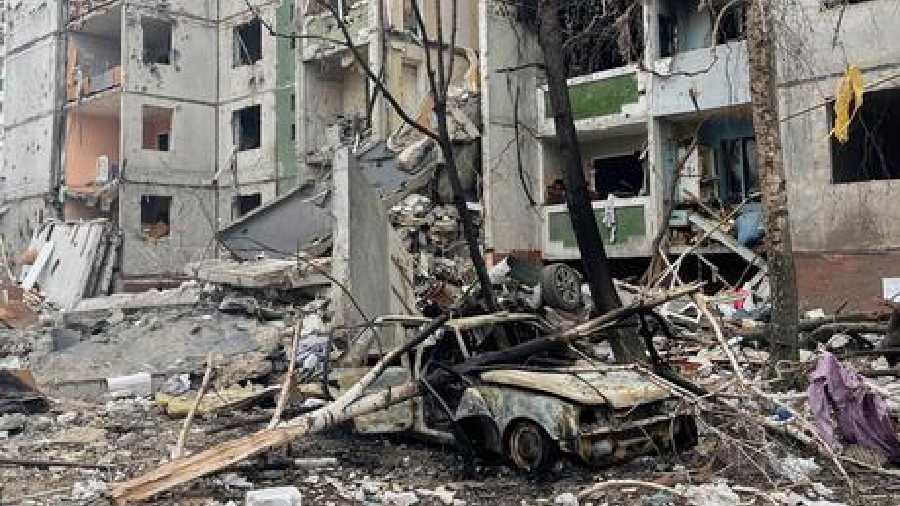 After a relative lull in the Donbas region since the startof this month, Ukraine on Friday reported skirmishes and fighting in a string of locations along the jagged front line in Donetsk province
---
New York
|
Published 17.07.22, 12:19 AM
|
---
Russia's defence minister, Sergei K. Shoigu, directed his country's troops to"further intensify" military action across Ukraine, according to a statement on Saturday, as an escalation of fighting in the eastern Donbas region and deadly Russian missile strikes across Ukraine signalled that Moscow may be entering a more aggressive phase of its invasion.
The defence ministry released a video showing Shoigu, in fatigues, attending a briefing from military officers, and said in a statement that he had visited a command point in the field, without specifying when or where the visit had happened.
The statement claimed that combat was being stepped-up to stop Ukraine from shelling civilian areas in Russia-occupied territory.
Shoigu, according to the ministry, "gave the necessary instructions to further intensify the actions of groups in all operational areas in order to rule out the possibility of the Kyiv regime launching a massive rocket and artillery strikes on civilian infrastructure and residents of settlements in the Donbas and other regions."
After a relative lull in the Donbas region since the start of this month, when Lysychansk, the last city in Luhansk province held by the Ukrainians, fell to Russian forces, Ukraine on Friday reported skirmishes and fighting in a string of locations on the jagged front line in Donetsk province.