North Korea conducts crucial test
They declared that both tests would feed into its military's nuclear programme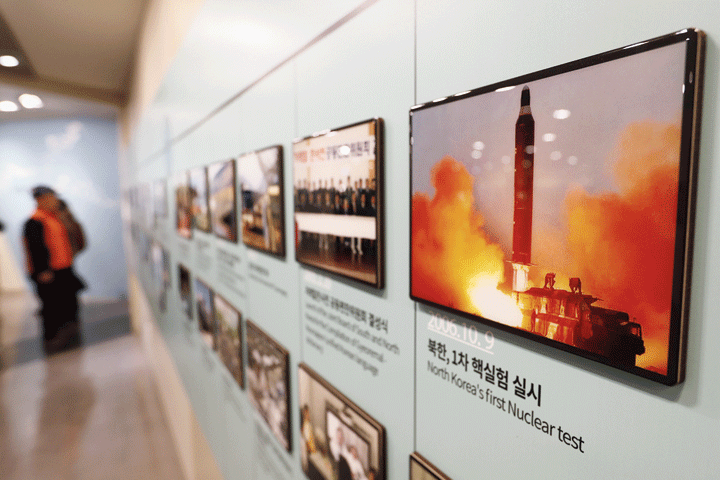 ---
|
Seoul
|
Published 14.12.19, 06:56 PM
---
North Korea said on Saturday that it had conducted "another crucial test" at a missile-engine and satellite-launching site, its second such test in a week as the country attempts to press the US into further talks and new concessions.
It declared that both tests would feed into its military's nuclear programme.
The test was successfully conducted on Friday night at the "Sohae Satellite Launching Ground", a spokesman of the North's Academy of Defense Science said. That was a reference to facilities in Tongchang-ri, near the North's northwestern border with China, where it also said it had conducted a "a very important test" last Saturday.
South Korean officials have said that the earlier test was of an engine that could power either a satellite-carrying rocket or a ballistic missile.
On Saturday, the North Korean spokesman offered no details on the latest test. But he said the successful results of both would "be applied to further bolstering up the reliable strategic nuclear deterrent" of North Korea, according to the North's official Korean Central News Agency.
"Our defence scientists were greatly honoured to receive warm congratulations" from the Central Committee of the ruling Workers' Party, the North Korean spokesman said.
The North Korean announcement came a day before Stephen E. Biegun, Washington's top envoy on North Korea, was scheduled to begin a five-day trip to Seoul and Tokyo to discuss how to deal with a December 31 deadline that the North's leader, Kim Jong-un, had set for Washington to return to the negotiating table with more concessions, including the easing of international sanctions.
In recent weeks, North Korea has repeatedly indicated that it would abandon diplomacy and could even resume provocative tests of weapons unless Washington met its year-end deadline. Kim is widely expected to use a meeting of his Workers' Party's Central Committee, scheduled for this month, and his annual New Year's Day speech to reveal his new policy options.
The resumption of activities at Tongchang-ri, where a satellite was last launched in February 2016, has worried officials in Washington, Seoul and Tokyo because the site houses facilities to test rocket engines and launch satellite-delivery vehicles. Although North Korea insists that its space programme is peaceful, Washington and its allies said that the programme was a front for efforts to test technologies for intercontinental ballistic missiles. A series of UN resolutions ban North Korea from testing ballistic missile technology.