More wildfires erupt near Los Angeles
6 homes were destroyed or damaged and about 1,300 people has been ordered to evacuate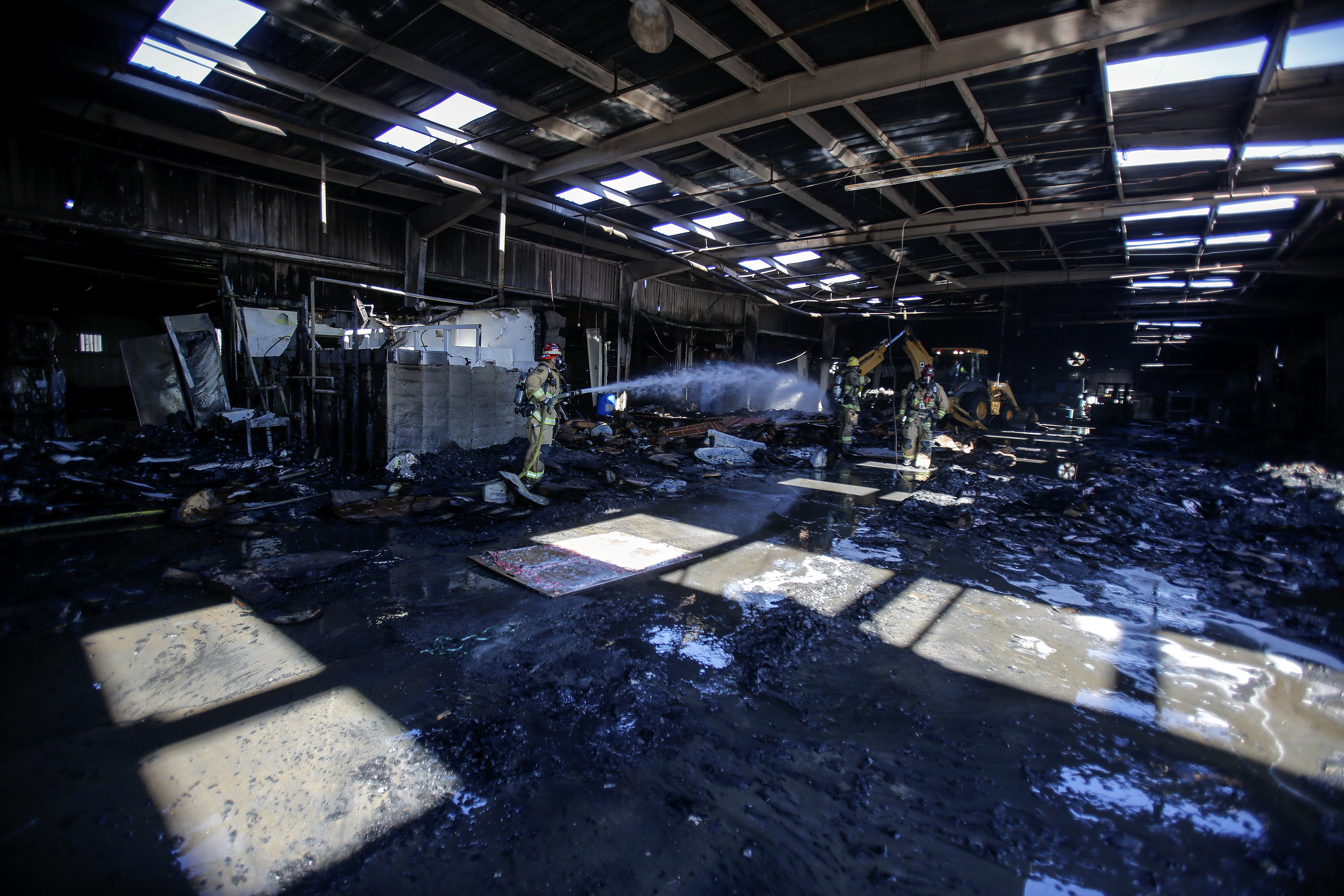 ---
---
More wildfires ignited near Los Angeles on Thursday, destroying homes and forcing evacuations, as the region faced a second day of gusting desert winds that have fanned flames and displaced thousands of people.
The fast-moving Hillside Fire grew to 200 acres (80 hectares) and was starting to consume homes near scrub-covered slopes in San Bernardino, east of Los Angeles, according to the San Bernardino county fire department.
At least six homes were destroyed or damaged and about 1,300 people had been ordered to evacuate. A helicopter and a small plane dropped water and retardant on the flames, according to Chris Prater, a fire department spokesman. A smaller brush fire was also reported in Jurupa Valley.
"The winds have probably been the biggest factor promoting this fire spread," Prater said.
The region's Santa Ana winds have been so extraordinarily dry, powerful and prolonged that the National Weather Service created a new alert level, issuing an "extreme red flag warning" till Thursday evening in Los Angeles and Ventura counties.
Two other major fires have charred the region since the start of the week.
The Getty Fire broke out near the Getty Center art museum in Los Angeles on Monday morning, burning chaparral up and down the mountain slopes around a major highway.
Officials ordered the evacuation of more than 10,000 homes in some of the city's richest neighbourhoods, although they began allowing some people to return on Wednesday as about 40 per cent of the 745-acre (300-hectare) fire was brought under control.