King's words are guide, warning
From oft-quoted speeches to the words he never had a chance to deliver before his assassination, King talked about his vision of a just world, about the power of peaceful protests, and about disruption as the language of the unseen and the unheard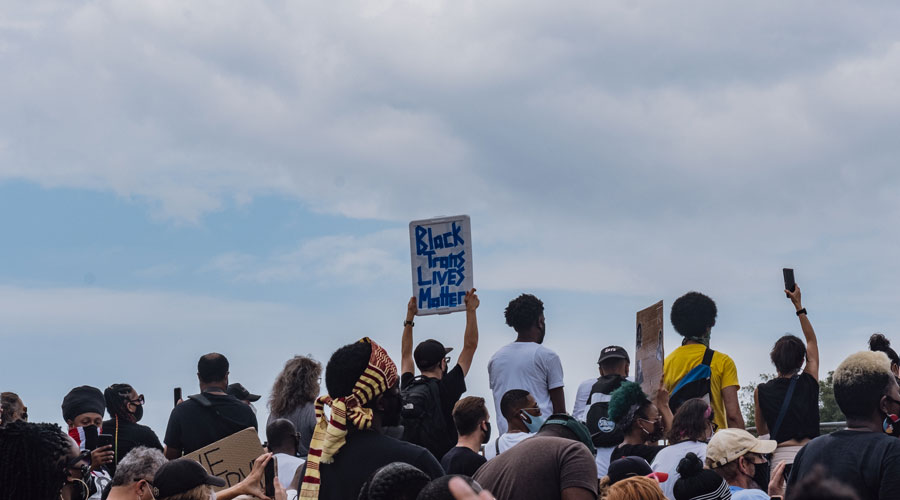 ---
|
New York
|
Published 19.01.21, 01:08 AM
---
He lived and died in a time of tumult and a racial awakening, so perhaps it is no surprise that the 35th national celebration of the life and legacy of the Reverend Dr Martin Luther King Jr on Monday has particular resonance amid one of the most traumatic seasons in memory: A raging pandemic. Protest and civil unrest after the killing of Black people by the police. A momentous election. And an insurrection.
Even the title of his final book — Where Do We Go From Here: Chaos or Community? — seems ripped from today's headline.
"I think it's still an unanswered question," said Clayborne Carson, a history professor at Stanford University, referring to the title of King's book.
"I think the most important word in that question is 'we' — who are we, and until you figure that out, it's very hard to tell where we are going," said Carson, who is also the founder and director of the Martin Luther King Jr Research and Education Institute, which is publishing a collection of King's papers.
Amid the change and upheaval, the words of King, both those celebrated and the less familiar, feel more urgent then perhaps ever before, both as a guide and a warning. From oft-quoted speeches to the words he never had a chance to deliver before his assassination, King talked about his vision of a just world, about the power of peaceful protests, and about disruption as the language of the unseen and the unheard.
We asked Carson and others from across the US to choose words from King and reflect on how they resonate today.
"Now, let me say as I move to my conclusion that we've got to give ourselves to this struggle until the end. Nothing would be more tragic than to stop at this point, in Memphis. We've got to see it through" — from the last speech given by King, on April 3, 1968, in Memphis, the day before he was assassinated.
The Reverend William Barber II, a chairman of the Poor People's Campaign, said King's words spoke to the daunting challenge that civil rights leaders faced helping the poor and marginalised. He drew a parallel to today's challenges of systemic racism, ecological devastation and a lack of access to health care.
"Even though we face the difficulties of today and tomorrow, I still have a dream. It is a dream deeply rooted in the American dream. I have a dream that one day this nation will rise up and live out the true meaning of its creed: We hold these truths to be self-evident, that all men are created equal."— from King's "I Have a Dream" speech at the March on Washington on August 28, 1963.
Bernard Lafayette, 80, recalled the words from the "I Have a Dream" speech as a reminder that the turmoil the country is witnessing today "is not the way things have to be, and it's not something we have to accept", but should be understood as another step on the long journey that King described, with each shift connected to the events that precede it. The violence at the Capitol, he said, reflected the fear from some members of our society that they were losing political power.
"You have to ask the question, 'What are these people afraid of?' Well, they are afraid they would lose power, they would lose control and the election in Georgia exacerbated that," he said.
"These fears that are being perpetrated, they're really false fears, because no one is going to take anything away from them."
"I may not get there with you, but I want you to know tonight, that we, as a people, will get to the Promised Land."
— from King's speech in Memphis on April 3, 1968, a day before he was assassinated.
Rutha Mae Harris, 80, of Albany, Georgia, said she believed King's speeches often warned of the kind of conflict that unfolded in Washington on January 6. Harris, who marched with King during the Civil Rights era, recalled, in particular, the famous speech he gave in Memphis a day before he was killed.
"With the rhetoric of Trump, I myself knew that something would happen," she said.
New York Times News Service