Keith Vaz not to seek re-election
Politically, it can be said a banyan tree has fallen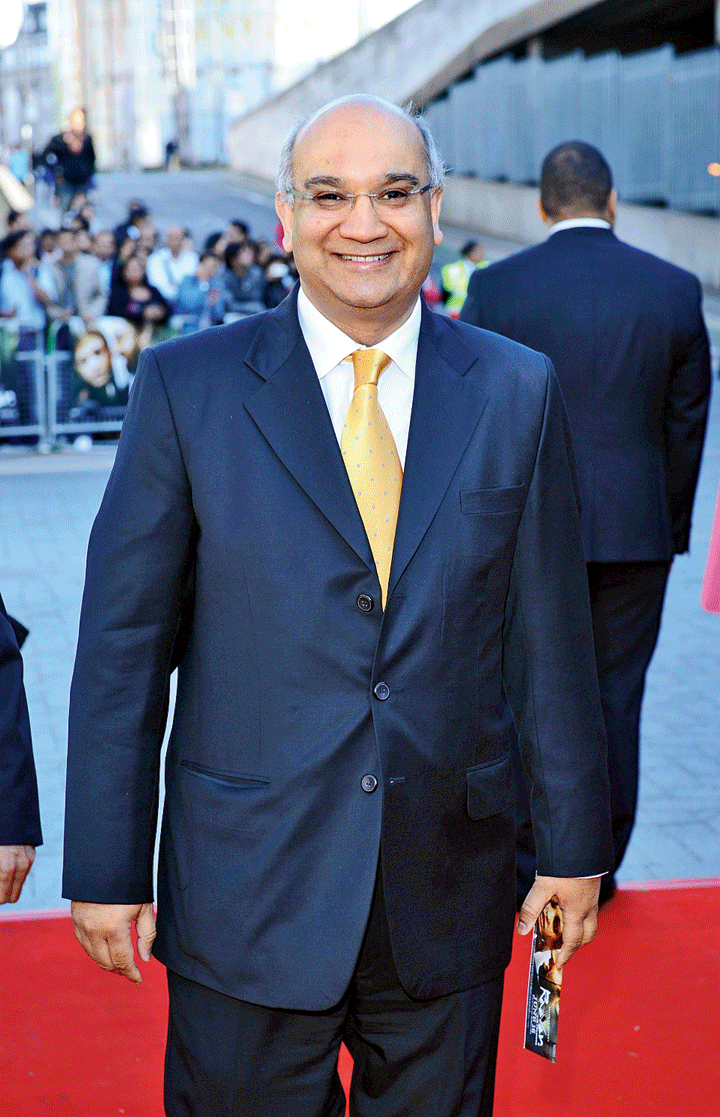 ---
|
London
|
Published 11.11.19, 08:01 PM
---
Keith Vaz's political career came to an end on Sunday night when he announced that he would not be seeking re-election from Leicester East, a seat in the East Midlands he has represented since 1987.
Politically, it can be said a banyan tree has fallen.
Vaz, now 62, who was born in Aden into a Goan Catholic family and read law at Gonville and Caius College, Cambridge, was once regarded as the most brilliant and eloquent of the non-white MPs in the Commons. The former Europe minister could have succeeded John Bercow as Speaker or even put himself up for leadership of the Labour Party.
He was brought down by the consequences of a Sunday Mirror sting operation in 2016 when the paper revealed he had hired two male Romanian prostitutes and paid for their purchase of cocaine — at a time when he was chairman of the Commons home affairs select committee that dealt with drug abuse.
He has been supported by his wife, Maria, a lawyer, and his daughter, Anjali, and son, Luke, who attended the same Cambridge college as his father. While most papers have long been campaigning for Vaz's ouster — possibly because he was so adept at defending Asian migrants — perspective was offered by the Labour peer and former vice- chancellor of Baroda University, Prof. Bhikhu Parekh.
Speaking to The Telegraph, he was philosophical about Vaz's sexual leanings. "Are they any worse than the PM's misdeeds? There is a touch of racism in the way he has been singled out." Parekh added: "The (Indian) community saw him as its own. The community valued him, adopted him and, after his mistakes, did not forget but forgave him. I would say he was the most brilliant minister from the Indian community."
In many ways Vaz has proved to be his own worst enemy.
A Right-wing website Guido Fawkes sneered: "Keith Vaz is leaving politics to spend more time with his unexplained wealth."
The headline in the Mail summed up: "Shamed Labour MP Keith Vaz quits the Commons three years after being caught offering to buy cocaine for male sex workers."
Just before the parliament broke up for the December 12 general election, MPs agreed with a report by its standards committee that Vaz had brought the Commons into disrepute and suspended him for six months.
Even if he had been re-elected, he would have been banned from the Commons for that period, with the possibility of a by-election in Leicester East forced by his "recall". His death warrant was effectively signed last week by his "friend" and shadow home secretary Diane Abbott who told the BBC: "I think he should consider his position. I think he himself should agree not to be a candidate." It is more than likely that he was told by Labour's leadership that unless he stepped down by the time nominations closed on November 14, he would be deselected and not allowed to stand in Leicester East, which has 75,000 voters. It was a seat where he was immensely popular, having snatched it from the Tories in 1987 with a majority of 1,924. This he improved over the next seven general elections – 11,316 in 1992; 18,316 in 1997; 13,442 in 2001; 15,876 in 2005; 14,082 in 2010; 18,352 in 2015; and despite the scandal a thumping 22,428 in 2017.He could not conceive of life beyond politics but on Sunday night he was forced to announce: "I have decided to retire after completing 32 years as the Member of Parliament for Leicester East. In that time I have won eight general elections. It has been an honour and a privilege to serve my constituency since I came to the city in 1985. I want to thank the people of Leicester East for their absolute loyalty and support. Leicester and especially the people of Leicester East will always be in my heart."
The Labour leader Jeremy Corbyn paid him a generous tribute: "Keith Vaz was among the pioneering group of black and Asian Labour MPs elected in 1987. I was proud to support his selection and incredibly proud when he won, taking the seat from the Tories. Keith has made a substantial and significant contribution to public life, both as a constituency MP for the people of Leicester and for the Asian community across the country. He has helped to pave the way for more BAME (Black, Asian and Minority Ethnic) people to become involved in politics.
"His work in parliament has been exemplary as Britain's first Asian-origin minister, chair of the home affairs select committee, a campaigner on diabetes issues and most recently trying to help the peace process in Yemen." Vaz was the MP whom distraught Asians invariably sought out when hit by tragedy. This happened with student Anuj Bidve who was stabbed to death in Salford in December 2011 and when a nurse in London, Jacintha Saldanha, took her own life in December 2012. Back in 2007, when the Bollywood actress Shilpa Shetty was subjected to racial abuse on the reality TV programme, Celebrity Big Brother, it was Vaz who took her under his wings. Along with Shilpa, other Bollywood big names – Amitabh Bachchan, Dalip Tahil and Sanjay Dutt – were invited to Leicester.