Joe Biden mulls 2024 President run
President's fellow Democrats are flocking to cameras to give him credit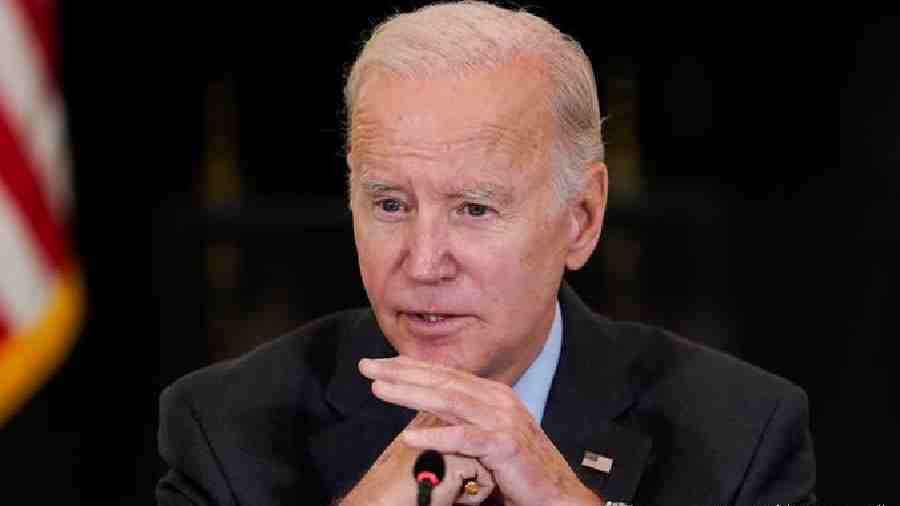 ---
Washington
|
Published 15.11.22, 01:24 AM
|
---
These are heady days for President Biden. The midterm elections offered long-sought validation. Democrats held onto the Senate, and even if they lose the House it will be by a narrow margin. The Republicans are in retreat and, by the way, so are the Russians and, just a bit at least, so is inflation.
The President's fellow Democrats are flocking to cameras to give him credit. "This victory belongs to Joe Biden," Senator Elizabeth Warren of Massachusetts, his one-time rival, said on NBC's Meet the Press on Sunday. His advisers sound almost giddy, using words like "miracle".
But even as the history-defying midterms went a long way toward solving some of the president's immediate political problems, they did not miraculously make him any younger. A week from Sunday, Biden, the oldest president in American history, will turn 80, a milestone the White House has no plans to celebrate with fireworks or splashy parties. And so Biden confronts a choice that still leaves many in his party quietly uncomfortable: Should he run for a second term?
Top advisers such as Ron Klain, Anita Dunn, Mike Donilon, Steven J. Ricchetti and Jennifer O'Malley Dillon are already meeting to map out what a 2024 campaign would look like. The President said last week that he "intends" to run but would talk with his family over the holidays and announce a decision early next year.
He will only be more motivated assuming former President Donald J. Trump jumps into the race on Tuesday night as expected.
Biden likes to remind anyone who will listen that he is the only one who has beaten Trump, and he remains confident that he is the Democrat who is best equipped to do it again. Polls show that as unpopular as Biden remains, he still has more support than Trump does and the Republican setbacks last week have undercut the former President in his own party.
"Even before the midterms, Biden was running ahead of Donald Trump," said Senator Chris Van Hollen, Democrat of Maryland. "Now you've got Biden, he has the wind behind his back, he's gotten a lift from doing better than expected, while Trump is obviously part of a RepublicanParty meltdown. When you look at it in that frame, Biden has emerged in a stronger position."
Unspoken is the reality that Democrats have an unproven bench behind Biden.
New York Times News Service