Gunshots at Korea border
The government official de clined to provide reasons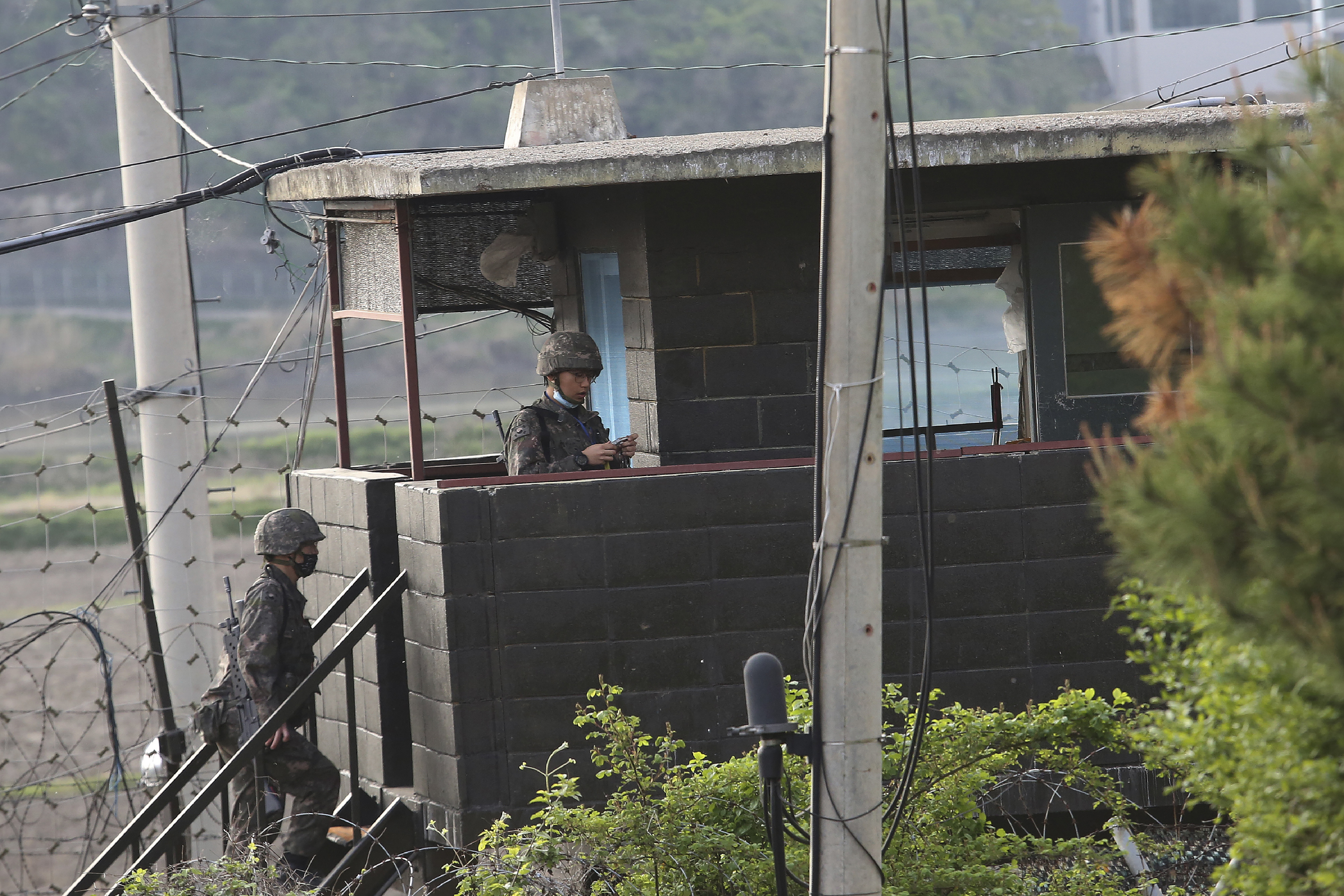 Army soldiers walk up the stairs of their military guard post in Paju, South Korea, near the border with North Korea
(AP photo)
---
Seoul
|
Published 03.05.20, 07:13 PM
|
---
North Korean leader Kim Jong Un did not undergo surgery during almost three weeks of absence from public life, a South Korean official said on Sunday, as the two Koreas exchanged gunfire at the Demilitarised Zone (DMZ) separating the two sides.
The government official de clined to provide reasons, but said speculative reports that Kim had had an operation, citing some differences in his leg movements, were untrue.
"Our assessment is that (Kim) did not undergo surgery," the official, who declined to be identified, told reporters. Asked if media reports of Kim having undergone a simple medical treatment were also untrue, the official simply said: "Yes."
North and South Korea exchanged fire around a rural guard post, raising tension a day after North Korean media showed Kim visiting a factory, the first report of him making a public appearance since April 11. Multiple gunshots were fired from North Korea towards a guard post in South Korea, the South's Joint Chiefs of Staffs (JCS) said.
South Korea responded by firing two shots towards North Korea, the JCS said. No casualties were reported.
The US-led UN Command, which oversees affairs in the heavily fortified DMZ, said it was working with the JCS to determine if there was an Armistice Agreement violation.
The shots fired by North Korea were possibly "accidental", US secretary of state Mike Pompeo said. "We think those are accidental. South Koreans did return fire. So far as we can tell, there was no loss of life on either side," Pompeo said on ABC This Week.
Pompeo declined to discuss whether he knows whether Kim has been gravely ill, but said based on video footage of him from state TV at a recent event, "it looks like Chairman Kim is alive and well".