Fully vaccinated don't need face cover outdoors: federal health officials
However, CDC is maintaining advice on other safety measures, saying inoculated adults should continue following the safety protocol in large public spaces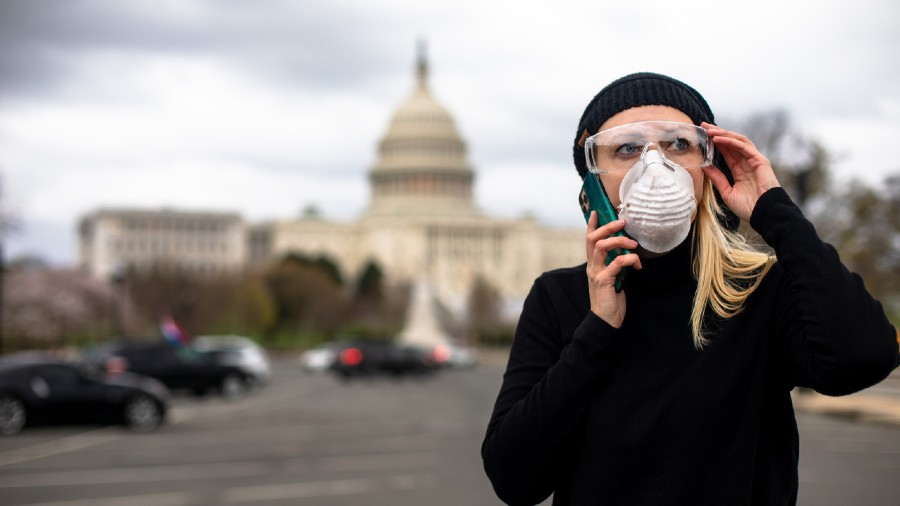 Americans have been whipsawed on the issue of mask-wearing advice since the beginning of the pandemic
Shutterstock
---
New York
|
Published 28.04.21, 02:04 AM
|
---
Americans who are fully vaccinated against the coronavirus no longer need to wear masks outdoors if they're walking, running, hiking or biking alone, with members of their household, or if they attend small outdoor gatherings, federal health officials announced on Tuesday.
The Centers for Disease Control and Prevention stopped short of telling those people that they could shed their masks altogether in outdoor settings — citing the worrying risk that remains for transmitting the coronavirus, unknown vaccination levels among people in crowds and the still high-caseloads in some regions of the country.
Federal health officials and President Biden were announcing the updated advice on Tuesday, linking the news with the administration's public campaign to get most American adults vaccinated by summer and trying to offer reassurances that some semblance of normal life can return.
But the CDC is maintaining advice on other safety measures, saying vaccinated adults should continue wearing masks and staying six feet apart in large public spaces, like outdoor performance or sports events, indoor shopping malls and movie theatres, where the vaccination and health status of others would be unknown. And they still should avoid medium and large gatherings, crowds and poorly ventilated spaces, officials said.
"I welcome less restrictive guidelines about masking outdoors," said Linsey Marr, an aerosol scientist at Virginia Tech. "We know that transmission outdoors is much less likely to occur than indoors, because the virus cannot accumulate in the air outdoors. It'll become rapidly diluted."
But the guidelines themselves, which outline different masking recommendations for a variety of scenarios, seem overly complex, she said. "I can't remember this. I would have to carry around a sheet of paper — a cheat sheet with all these different stipulations."
She added: "I worry that this is not as helpful as it could be."
Americans have been whipsawed on the issue of mask-wearing advice since the beginning of the pandemic, when top health officials said people did not need them — in part because of severe shortages of protective gear for health care workers on the front lines.
And mask restrictions since then have been a patchwork from state to state, despite growing evidence of a mask's protection for individuals and those around them. Many states have already lifted restrictions they had put in place for indoor and outdoor activities. Others like New York, however, have maintained mask-wearing requirements.