France: Macron to hold talks with Opposition parties over hung parliament
The French president is facing difficult negotiations after his centrist bloc lost its absolute majority in parliament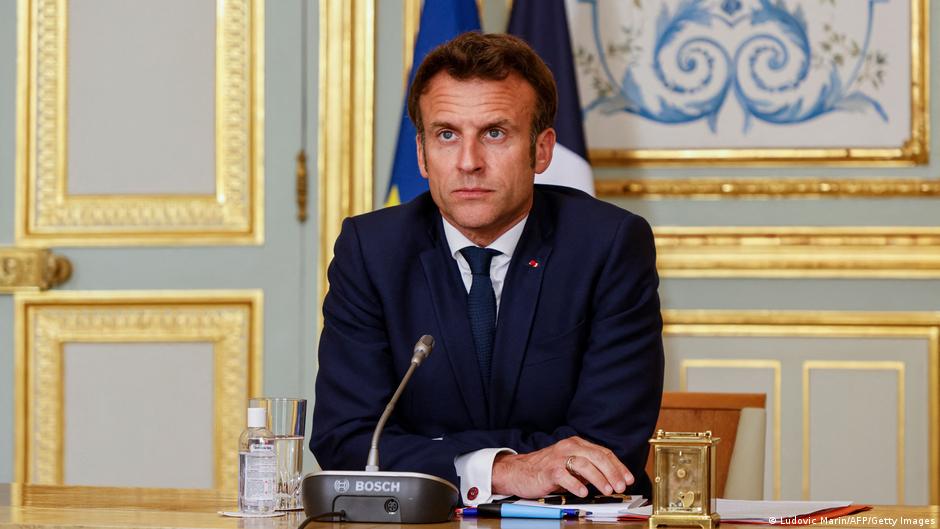 Macron's centrist coalition lost its absolute majority in parliament following Sunday's election
Deutsche Welle
---
Published 21.06.22, 09:03 AM
|
---
French President Emmanuel Macron is facing difficult negotiations after his centrist bloc lost its absolute majority in parliament. The conservatives have already ruled out forming a coalition.French President Emmanuel Macron will hold talks this week with the heads of France's major opposition parties after parliamentary elections resulted in a political deadlock, French media and several news agencies reported on Monday.
Macron's Ensemble lost its absolute majority in parliament following elections on Sunday, leading to a hung parliament.
What is the latest?
The talks will take place on Tuesday and Wednesday at the Elysee Palace, presidential office sources told AFP and Reuters.
Negotiations will seek to "build solutions to serve the French" with Macron's centrist Ensemble (ENS) alliance taking the ruling role.
The reports did not specify exactly which parties had been invited for talks.
However, the more natural potential ally for Macron which also has enough seats to provide the president's bloc with a majority, the center-right alliance led by Les Republicains, told France's AFP on condition of anonymity that they had accepted the invitation.
Neither the left-wing NUPES alliance nor the far-right National Rally (RN) parties seem plausible allies for the centrist Macron.
What options are possible?
While Macron's Ensemble (Together) coalition will remain the largest party with 245 of the 577 seats in the National Assembly, it fell dozens of seats short of securing the absolute majority it has enjoyed for the past five years.
The election dealt a blow to the president, who now faces a tricky road to passing his reformist policies.
One option is that Macron's Ensemble could form a coalition in parliament in order to easily pass legislation. However, Les Republicains leader Christian Jacob said his party was "near unanimous" that they would remain in the opposition.
Another option would be for Ensemble to head a minority government, where the party would need to seek alliances on a case-by-case basis for passing legislation.
This option would be most likely with Les Republicains, as the party has a similar stance to Ensemble on issues such as raising the retirement age and the country's use of nuclear energy.
The leftwing NUPES alliance, led by Jean-Luc Melenchon, won the second-highest number of seats in parliament — but has ruled out aligning with Macron and his administration in parliament.
The election results amounted to the first time in over 30 years that a sitting president does not have a legislative majority.