Japan's Liberal Democratic Party poised for landslide win
Shinzo Abe, Japan's longest-serving modern leader, was gunned down on Friday during a campaign speech in the western city of Nara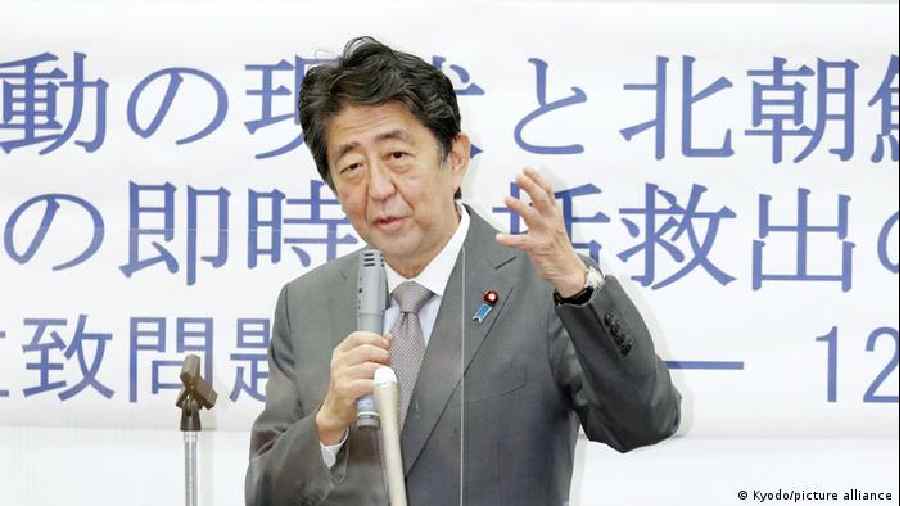 ---
Tokyo/Nara
|
Published 11.07.22, 03:47 AM
|
---
Japan's conservative coalition government was projected to increase its majority in the Upper House of parliament in an election on Sunday, two days after the assassination of dominant politician Shinzo Abe.
Abe, Japan's longest-serving modern leader, was gunned down on Friday during a campaign speech in the western city of Nara in a killing that stunned a country where political violence and gun crime are rare.
Prime Minister Fumio Kishida's Liberal Democratic Party (LDP), of which Abe remained an influential lawmaker, and its junior partner Komeito were on track to win 69 to 83 of the 125 seats contested in the chamber, from 69 previously, according to an exit poll by public broadcaster NHK.
Elections for the parliament's less powerful Upper House are typically a referendum on the sitting government. Change of government was not at stake, as that is determined by the Lower House.
But the strong showing could help Kishida consolidate his rule as he looks to steer Japan's recovery from the Covid-19 pandemic, keep a lid on rising consumer prices, and bolster defence at a time of tension with China.
Final results are due on Monday.
"It's significant we were able to pull this election together at a time violence was shaking the foundations of the election," Kishida, an Abe protege, said after the exit poll.