No midterm cheer for Donald Trump
In some key states, Trump-backed candidates lost or were faring poorly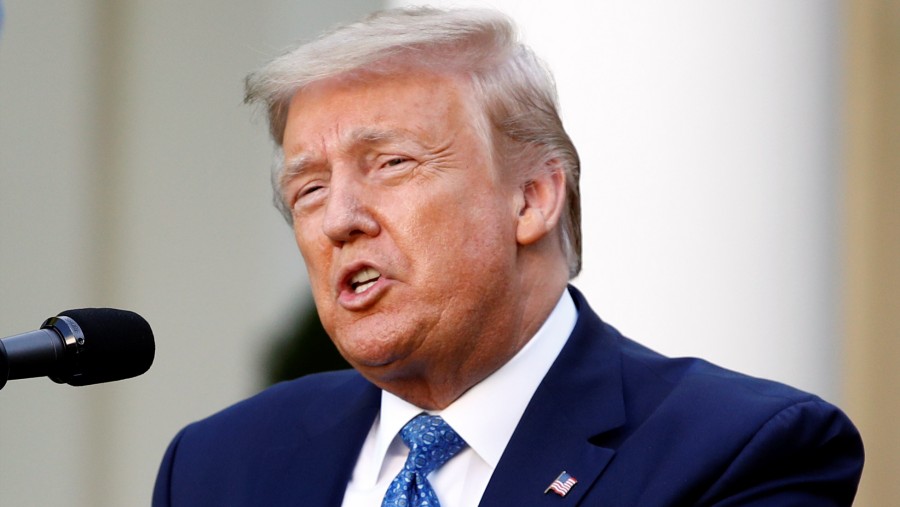 Donald Trump
File Picture
---
New York
|
Published 10.11.22, 01:27 AM
|
---
Donald J. Trump wasn't on the ballot on Tuesday, but he'd spent the past two years behaving otherwise, aiming to deliver key victories to a Republican Party from which he's likely to seek, once again, a presidential nomination.
Several battleground races remained too close to call early on Wednesday, but it was clear there would be no "giant red wave" that Trump had spent weeks pleading with his supporters to deliver.
In some key states, Trump-backed candidates lost or were faring poorly. In Pennsylvania, the Democrat Josh Shapiro won the governor's race against the Republican Doug Mastriano, while the Democrat John Fetterman defeated Mehmet Oz, a Republican, to flip control of a US Senate seat. In Michigan, Tudor Dixon, Trump's pick in the governor's race, came up short in her bid to unseat governor Gretchen Whitmer.
In Arizona, where Kari Lake and Blake Masters had campaigned together as "America First" candidates in Trump's mould, both were behind in their races for governor and Senate, respectively, although results were too close to call.
Some of Trump's candidates fared well, such as J.D.Vance, the Republican Senate nominee in Ohio. And the candidate in whom Trump was most personally invested, the former football player Herschel Walker, whose Senatecandidacy in Georgia has been rocked by allegations that he had encouraged women to have abortions that he paid for, appeared poised to force a runoff.
One of the party's biggest victories of the night came in Florida, where Gov. Ron DeSantis won re-election with margins that Republicans hadn't seen there in two decades. Unlike four years ago, when Trump's endorsement helped lift DeSantis's campaign, the governor didn't seek the former President'shelp for re-election. 
New York Times News Service