Bahamas struggles to rescue victims of Hurricane Dorian
Desperate residents stranded on rooftops amid swirling currents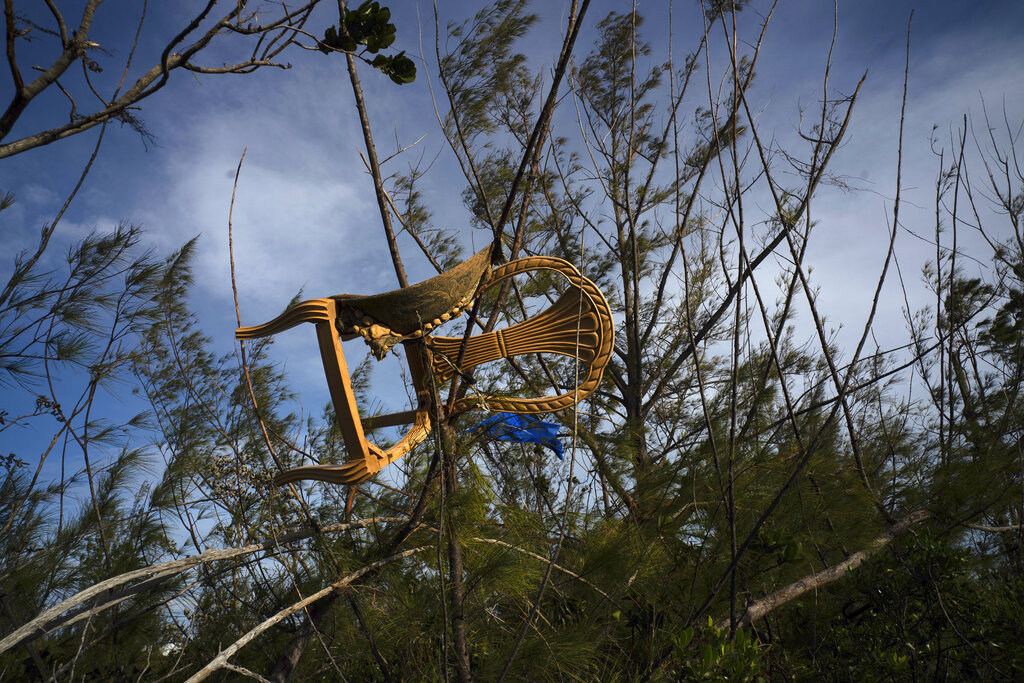 ---
|
Bahamas
|
Published 04.09.19, 08:43 PM
---
Desperate residents stranded on rooftops amid swirling currents. Rescue efforts stalled by flooded vehicles and roads turned to rivers. Communications in ruins and basic infrastructure — including shelters, hospitals and public buildings — under water.
And all around, vicious winds and crashing waves brought on by Hurricane Dorian, one of the most powerful storms recorded in the Atlantic, whipped the low-lying islands of Abaco and Grand Bahama in the northwestern Bahamas for a second day on Tuesday.
The true extent of Dorian's toll was only beginning to emerge as the storm began to pull away.
Entire neighbourhoods were reduced to unrecognisable fields of rubble, houses were crushed into splinters and boats were tossed into heaps like toys, video from a helicopter flyover showed. About 60 per cent of Grand Bahama was under water, the satellite company Iceye said Monday. That includes the airport. All around, massive waves curled toward the island, delivering new blows.
"It's not just the power and ferocity of the storm, it's also the length of time it spent over Abaco and Grand Bahama," said Marvin Dames, the minister of national security for the Bahamas. "That's a disastrous outcome."
Seven people have died in Abaco, Prime Minister Hubert Minnis said at an evening news conference, although the toll was expected to climb. Children were among those killed, Dames had said earlier.
Hurricane Dorian first made landfall in the Bahamas as a category 5 storm on Sunday, but then it lingered, pummelling Grand Bahama and Abaco Islands, blocking even a basic accounting of the number of victims and the destruction.
Cindy Russell, a resident of Marsh Harbour whose home was destroyed, said she had no words to describe what Dorian left in its wake. Hurricane Dorian is now a Category 2 storm and is slowly moving northwest.