After split, Meghan 'flees to Canada'
Queen orders officials to negotiate 'with pace' & find 'workable solution' within days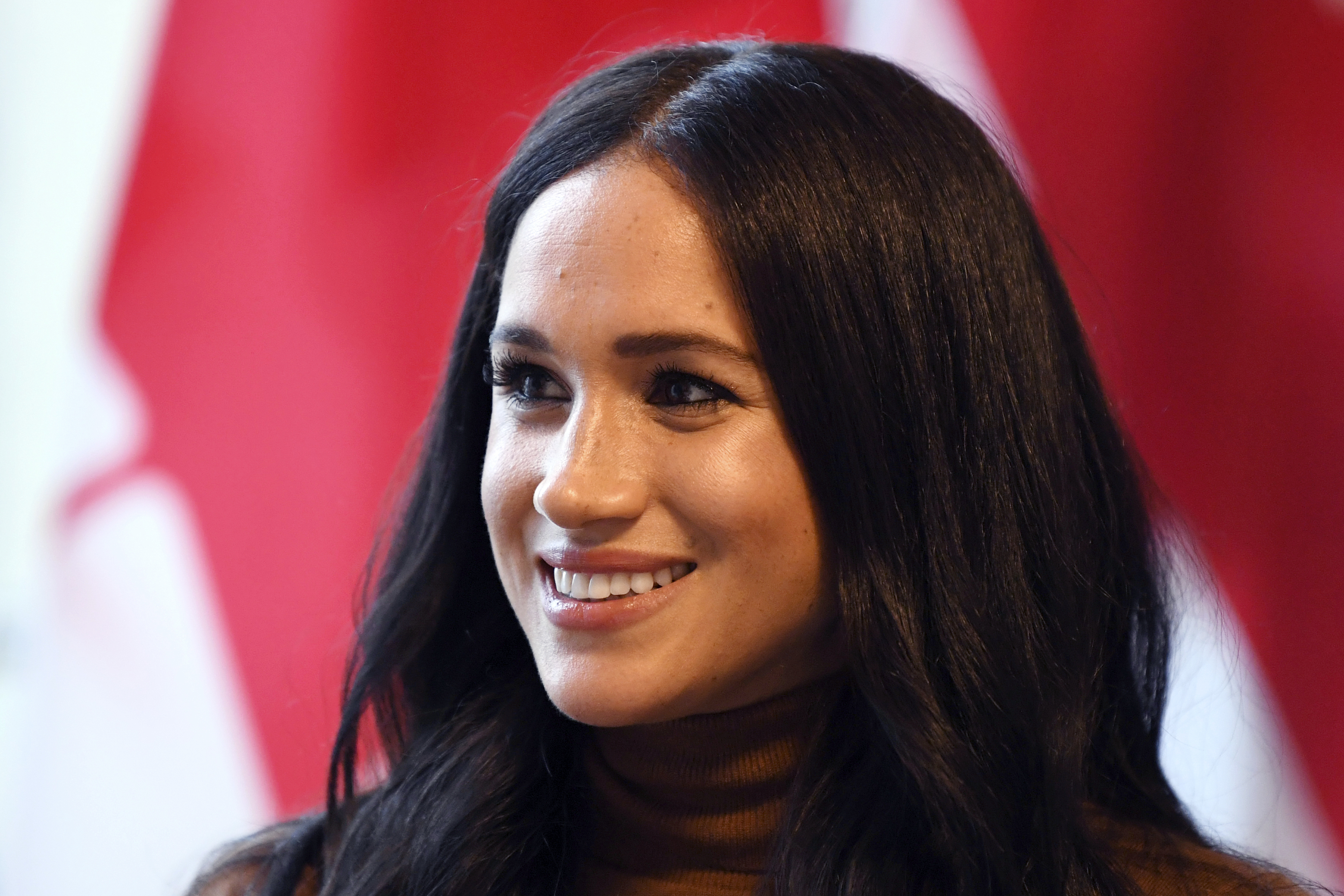 ---
London
|
Published 10.01.20, 08:09 PM
|
---
Prince Harry's wife, Meghan, flew back to Canada on Thursday within hours of the couple announcing that they intend to step back as senior members of the royal family.
"Meghan flees to Canada," was how the Daily Mail put it on its front page on Friday.
It transpired that Harry and Meghan had left their eight-month-old son Archie in the care of his nanny and close friends in Canada, where they had spent six weeks, while the duchess made her five-day visit to London.
In their statement on Wednesday evening, which took Buckingham Place by surprise although tentative talks had been going on for a while, Harry and Meghan said they wanted to "carve out a progressive new role" within the royal family, "work to become financially independent, while continuing to fully support Her Majesty the Queen", and "balance our time between the United Kingdom and North America".
Whether these requirements can be met remains to be seen but the Queen has ordered officials to negotiate "with pace" and find a "workable solution" within days.
The 93-year-old, whose final years seem filled more with sorrow than with joy, organised a simultaneous "telecom" with herself in Sandringham, Charles at Birkhall (his Scottish seat), William at Kensington Palace and Harry — without Meghan — at Frogmore Cottage in Windsor (which the Duke and Duchess of Sussex will be allowed to keep as their UK base).
The cottage was renovated at a cost of £2.4 million to the public. There is no serious thought, at least for the time being, of stripping Harry, 35, and Meghan, 38, of their "HRH" titles since this proved disastrous in the case of Princess Diana following her divorce from Prince Charles.
Whether the public will be expected to foot the considerable cost of round the clock armed security by highly trained royal protection officers, even when Harry and Meghan are abroad, is just one of many problems that needs to be resolved.
"As a sign of how serious and sensitive the issue has become, home secretary Priti Patel has been asked to take part in the negotiations," it was reported.
"She will be tasked with ensuring the couple's ongoing security is not compromised, but she also has to monitor the cost to taxpayers if they split their lives between the UK and North America."
The duke and duchess will also be expected not to exploit their royal connections in order to make money, which is something which will prove very tricky.
Although Charles is said to be very angry with his younger son, no one thinks he will cut off Harry from the generous sum he receives privately from his father.
At this stage, it is thought highly unlikely that Meghan will return to her previous acting career.
"Could the couple be considering earning an income from television work, motivational lectures, or autobiographical or children's books?" is a question that is being asked.
"The Sussexes' new charity is expected to be global, linked to Africa and the US, rather than domestic — and will have a commitment to female empowerment," the BBC said, recalling Meghan's trip to India before her marriage to highlight how young girls stayed away from school because of menstruation issues.
"It was revealed in December the couple had made an application to trademark their Sussex Royal brand across a string of items including books, calendars, clothing, charitable fundraising, education and social care services," it added.
The fact is sections of the press seem almost determined to end Harry and Meghan's marriage.
The Mail drew attention to the reason for the alleged rift between Harry and his elder brother William who had previously been very close: "Prince William told Harry to heed his mother Diana's warning not to marry in haste — and then the rift began."
Meghan's embittered half-sister, Samantha Markle, was rolled out so that she could condemn the duchess of Sussex: "It is a slap in the face."
Meghan's estranged father, Thomas Markle, 75, who is also used as ammunition against her, was uncharacteristically restrained: "I'll just simply say I'm disappointed."
In The Sun, which apparently stampeded Harry and Meghan into rushing their announcement because the paper had got wind of their plans, its long time photographer Arthur Edwards said he had known the prince to be a happy young man until he met his wife: "I am sad to say she is the problem."
At Madame Tussaud's, where the growing Bollywood family has made the waxwork museum a must see for Indian tourists, Meghan and Harry have been separated from the rest of the Royal family.
"Alongside the rest of the world we are reacting to the surprising news that the Duke and Duchess of Sussex will be stepping back as senior royals," said general manager Steve Davies.