Wind and rain to come riding on Fani
Heavy rain is likely to accompany the storm from Friday night and would continue on Saturday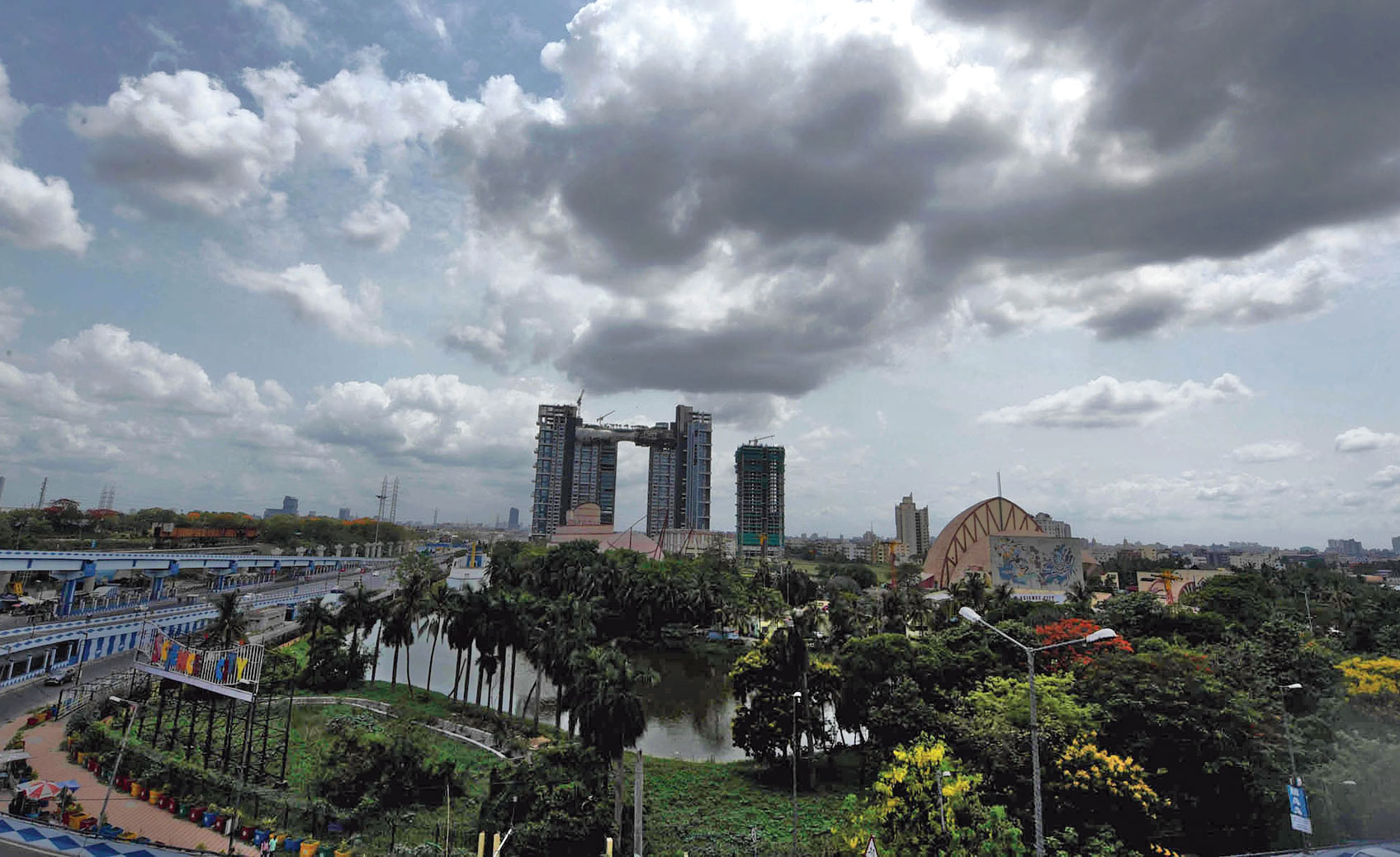 ---
|
Calcutta
|
Published 01.05.19, 06:43 PM
---
Winds gusting at 115kmph are expected to rip through the city on Friday night as Cyclone Fani brushes past, the Met office warned on Wednesday.
Several districts in Bengal, Odisha, and Andhra Pradesh are likely to be impacted by the extremely severe cyclonic storm over the Bay of Bengal that is expected to cross the Odisha coast near Puri on Friday, the national weather agency has said.
The storm with wind speeds up to 205kmph is likely to cross the coastline between Gopalpur and Chandbali, south of Puri, on May 3 afternoon and cause widespread damage to houses, crops, power lines, communication poles and roads, the India Meteorological Department (IMD) said.
The last time a cyclone had passed as close to the city as Fani is tipped to was 10 years ago on May 25, 2009, when Cyclone Aila had hit the Sunderbans at a speed of 110kmph before blowing past Calcutta, wreaking havoc.
Cyclone Fani, christened by Bangladesh and pronounced Phoni meaning "snake" in Bengali, is set to make landfall near Puri on Friday afternoon, officials said. The storm may continue till Saturday noon though the speed would slow down to around 60 to 70km per hour by Saturday morning, according to the forecast.
Heavy rain is likely to accompany the storm from Friday night and would continue on Saturday. The rainfall is likely to continue in Calcutta and the rest of Bengal on Sunday, too, but without the strong winds, meteorologists said.
The cyclone was centred over the Bay of Bengal about 680km south-southwest of Puri and 430km southeast of Vishakhapatnam on Wednesday morning. The weather alert said wind speeds gusting up to 60kmph are likely along and off the Bengal coast on Thursday and expected to increase to around 100kmph by Friday and Saturday.
Damage is expected along the coastal zones of Kendrapara, Bhadrak, Jajpur and Balasore in Odisha, East and West Midnapore, South and North 24-Parganas, Howrah, Hooghly and Calcutta in Bengal and Srikakulam, Visakhapatnam, and Vijayanagaram in Andhra Pradesh.
"The eye of the storm is likely to pass west of Calcutta at night as a cyclonic storm. The impact on the city would start at night on Friday with wind gaining speed. The maximum wind speed could go up to 115kmph between then and Saturday morning," Sanjib Bandyopadhyay, deputy director, India Meteorological Department, Calcutta, said.
Weather officials met Bengal chief secretary Malay De on Tuesday and another meeting is scheduled for Thursday noon to discuss the most vulnerable blocks in the state. The state would decide on the necessity of evacuation and other measures after the meeting, sources said.
The IMD has recommended suspension of fishing operations, evacuation of people from vulnerable coastal areas and regulation of road and rail traffic, adding that movement in motor boats and small ships could also be unsafe.
The Indian Coast Guard has deployed aircraft and ships to warn fishing boats out at sea and shepherd them back to the coast. The coast guard said it has also kept 20 disaster response teams with lifesaving equipment on standby — four each in Vizag, Chennai and Haldia and two each in Paradip and Gopalpur.
South Eastern Railway has arranged for special patrolling and kept breakdown vans and relief trains on alert. All trains going towards Bhubaneswar, Puri, Visakhapatnam and other destinations in southern India may be cancelled, diverted, regulated or rescheduled, the release said.
The East Coast Railway has restricted and cancelled several trains passing through the coastal districts of Odisha from Thursday evening. "Till now 81 trains have been cancelled," said Jyoti Prakash Mishra, the chief PRO, East Coast Railway.
East Coast Express and Coromandel Express will not run from Howrah on Thursday. Trains for Puri from Howrah on Thursday night will be cancelled. So will trains towards Chennai, Secunderabad, Bangalore from Howrah. Train services between Bhadrak and Vijaynagaram are likely to be stopped. All trains from Puri and Bhubaneswar will remain suspended on Friday.
Odisha chief minister Naveen Patnaik reviewed the state's preparation to face the cyclone. All leave applications of officials have been cancelled. All tourists have been advised to leave Puri by Thursday evening.