Warrant against Shashi Tharoor
It was issued by Dipanjan Sen, a judge of Calcutta Metropolitan Magistrates' Court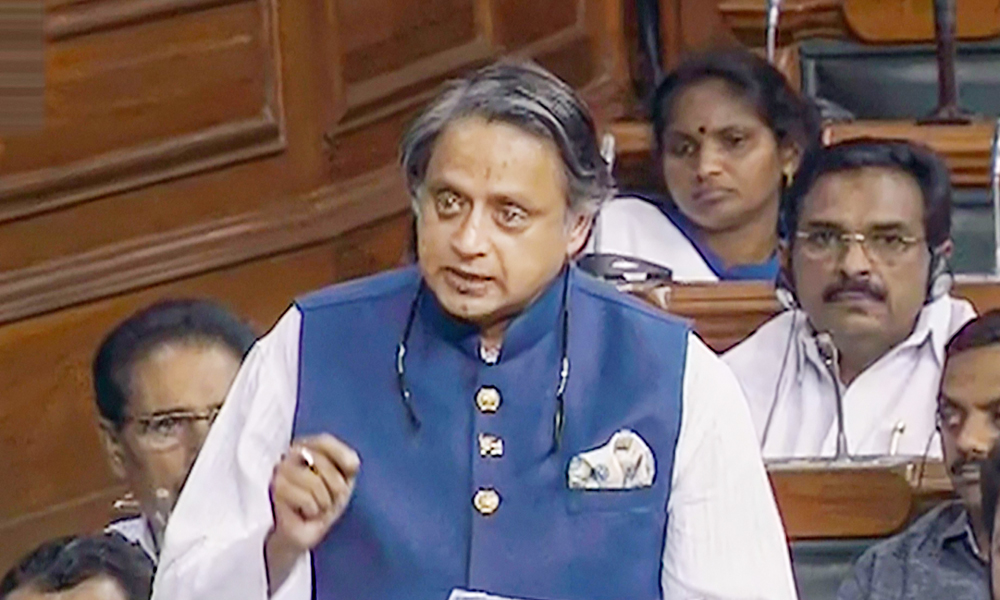 ---
Calcutta
|
Published 13.08.19, 08:03 PM
|
---
A court here on Tuesday issued an arrest warrant against Congress MP Shashi Tharoor for disobeying its repeated orders to appear in a case related to his remark that allegedly tarnished the image of India.
The warrant was issued by Dipanjan Sen, a judge of Calcutta Metropolitan Magistrates' Court.
At a public meeting in Thiruvananthapuram in 2018, Tharoor had allegedly said if the BJP won in 2019, it would turn India into "Hindu Pakistan". He also said the BJP would write a new Constitution which would pave the way for a nation, much like Pakistan, where the rights of minorities were not respected.
A Calcutta lawyer, Sumeet Chowdhury, moved a petition before the metropolitan magistrate's court in the city, alleging that Tharoor had tarnished the honour of India through his "Hindu Pakistan" comment.
"After admitting the case for adjudication, the magistrate had issued repeated orders asking Tharoor to appear before the court. But the MP did not bother to obey the orders. In the last order, the magistrate had given Tharoor the final chance to appear in the court and state his view in regard to the petitioner's allegation. As the MP did not turn up, the court issued a warrant of arrest order against him," lawyer Subhojit Bal, who moved the petition on behalf of Chowdhury, said.
According to court sources, police will have to execute the arrest warrant by September 24. Tharoor can appeal against the order in any higher court in the country.
Tharoor, who was elected from the Kerala capital for the third time in 2019, didn't react to the court order in his Twitter handle till late Tuesday evening.