Viswa-Bharati students voice Shah misgivings
Activities of the BJP leader and his party went against the anti-fascist principles of the varsity's founder Rabindranath Tagore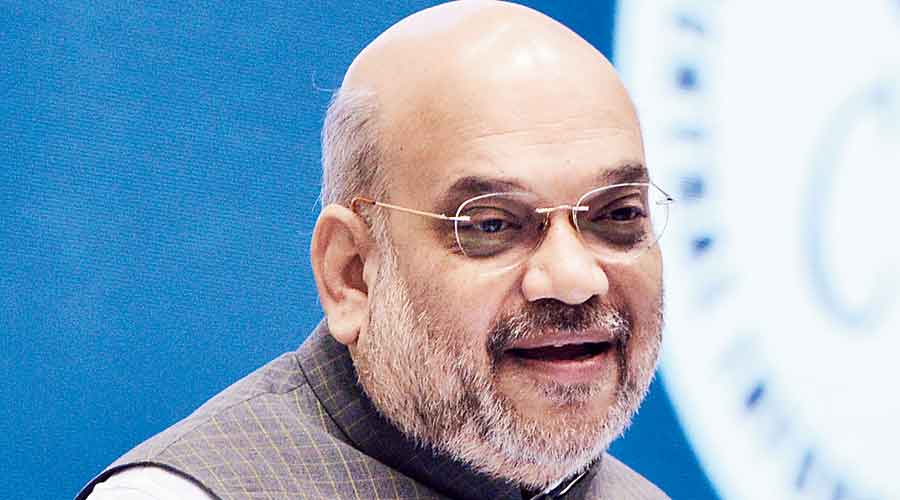 ---
---
Union home minister Amit Shah's visit to Santiniketan on December 20 has run into opposition by a section of Viswa-Bharati students, who have written to vice-chancellor Bidyut Chakrabarty reminding him that the ideology and activities of the BJP leader and his party went against the anti-fascist principles of the varsity's founder Rabindranath Tagore.
"In has been the history of Santiniketan to raise its voice against fascist aggression. Rabindranath himself had been the face in the fight against fascism…He was on the side of Romain Rolland against the fascism of Hitler-Mussolini…Today in that Santiniketan, (a person like) Amit Shah is going to set foot…he is the leading face of a force that is trying to impose fascism in the country... We as students of the varsity are strongly opposing his visit and participation in a various varsity's programme," the letter written to the vice-chancellor by the Visva-Bharati Student's Unity, a platform of several Left-wing students 'unions, states.
"We appeal to our VC and other officials not to welcome this kind of person (Shah) to Santiniketan and tarnish the ideology of Rabindranath and Santiniketan," the students' appealed through the letter.
Falguni Pan, a students' leader of the platform, said: "Shah has no right to visit Visva-Bharati as it is a place associated with Rabindranath who had always stood against fascism. On the other hand, Shah represents a party that believes in divisive agenda and has taken several anti-people steps, including farm laws and citizenship matrix. So we have written to the VC asking him to stop the visit of such a person to the campus."
Students across the country have been taking part in protests against the Narendra Modi government's policies since December last year. They have taken part in protests to voice their opposition to issues ranging from the citizenship matrix to the farm laws.
The students also reminded the VC that a BJP leader had proposed to replace the National Anthem written by Tagore.
"Shah's visit to Santiniketan is nothing but political drama. If he sticks to his plan, we will stage a protest against his visit," said SFI leader Somnath Sow, who is a member of the Visva-Bharati Student's Unity.